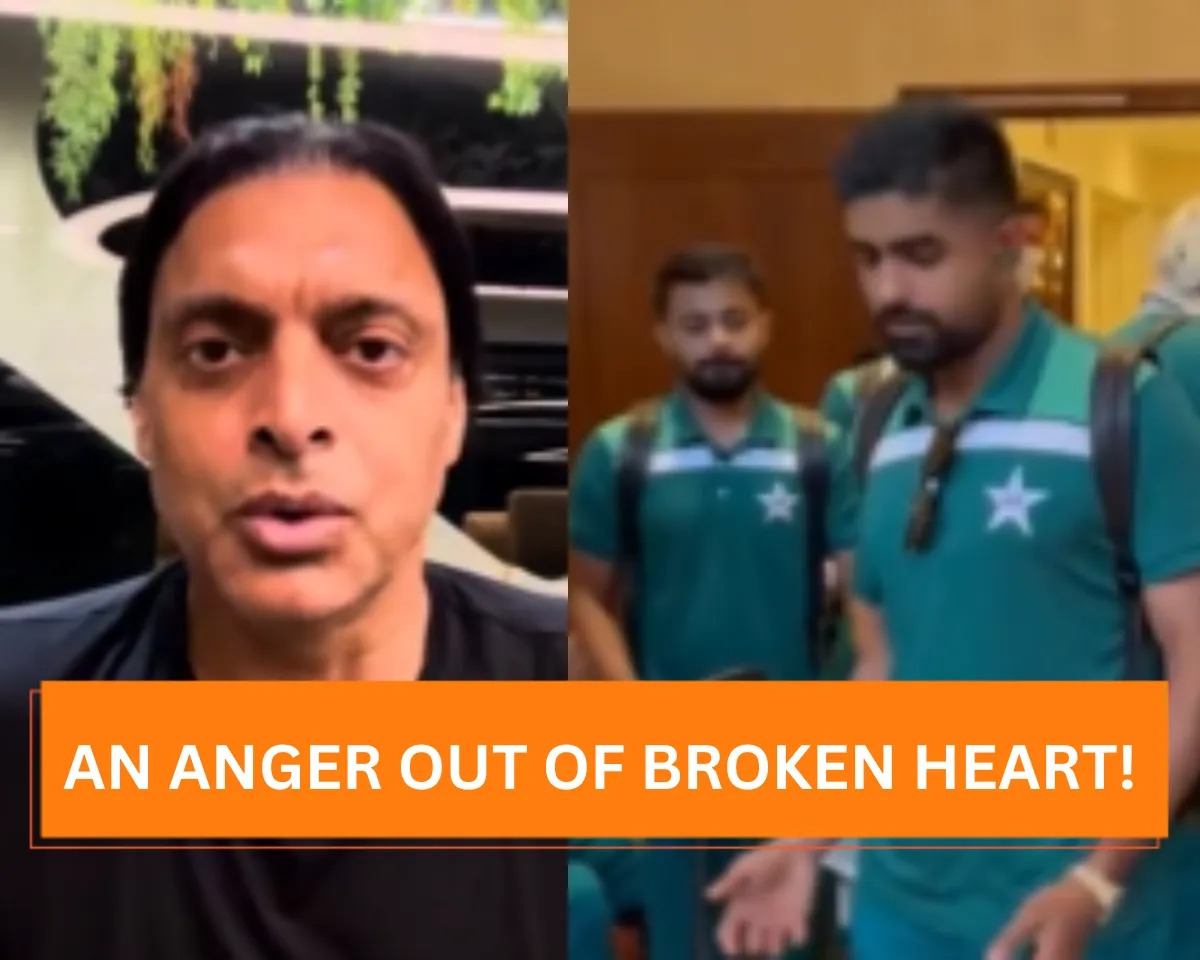 Former legendary Pakistan pacer Shoaib Akhtar lashed out at the Babar Azam-led Pakistan Cricket Team after the humiliating defeat against the lower-ranked team like Afghanistan in the ongoing ODI World Cup 2023. It was also the third successive defeat for Pakistan in their World Cup campaign. Earlier, they lost to the hosts, India and the five-time World Cup champions, Australia.
Shoaib Akhtar vented out his anger on Babar Azam-led Pakistan after their continuous poor performance in the prestigious cricket quadrennial. He also mentioned some former great cricketers who inspired the generations to represent their country in the game of cricket.
"Which will cricketer will inspire youngsters to pursue cricket in their careers. I saw the legends like Waqar Younis, Wasim Akram, Imran Khan, Steve Waugh, Allan Border, and Viv Richards. Who do you have in this current Pakistan team to inspire the next generation to look up to cricket? Why do people watch our videos even in today's time? It's because we inspired the youngsters," said Shoaib Akhtar in a video on his YouTube channel.
"I've played for Pakistan, but now, my heart is crying." - Shoaib Akhtar
"Leave the team alone, let's talk about talk PCB, or the management working in PCB; its impact is clearly visible on the team now. The selections PCB has made in the last 2-3 decades are showing their negative impact now. Bringing mediocre people in management shows you the days like this, remember people keep only good people in their hearts and they further inspire the others," he added later.
Furthermore, Akhtar also expressed his disappointment while talking about the current condition of the Pakistan Cricket Team.
"I've played for Pakistan, but now, my heart is crying after seeing this state of the team. I've always supported my boys; I'll support them now as well. My support will never end for this team. Although, if I had been there with the team, I would've said to Babar 'Forget what happened and move on, you have New Zealand, England, South Africa and Bangladesh, beat these four teams, play freely, we'll see what happens'," he said.