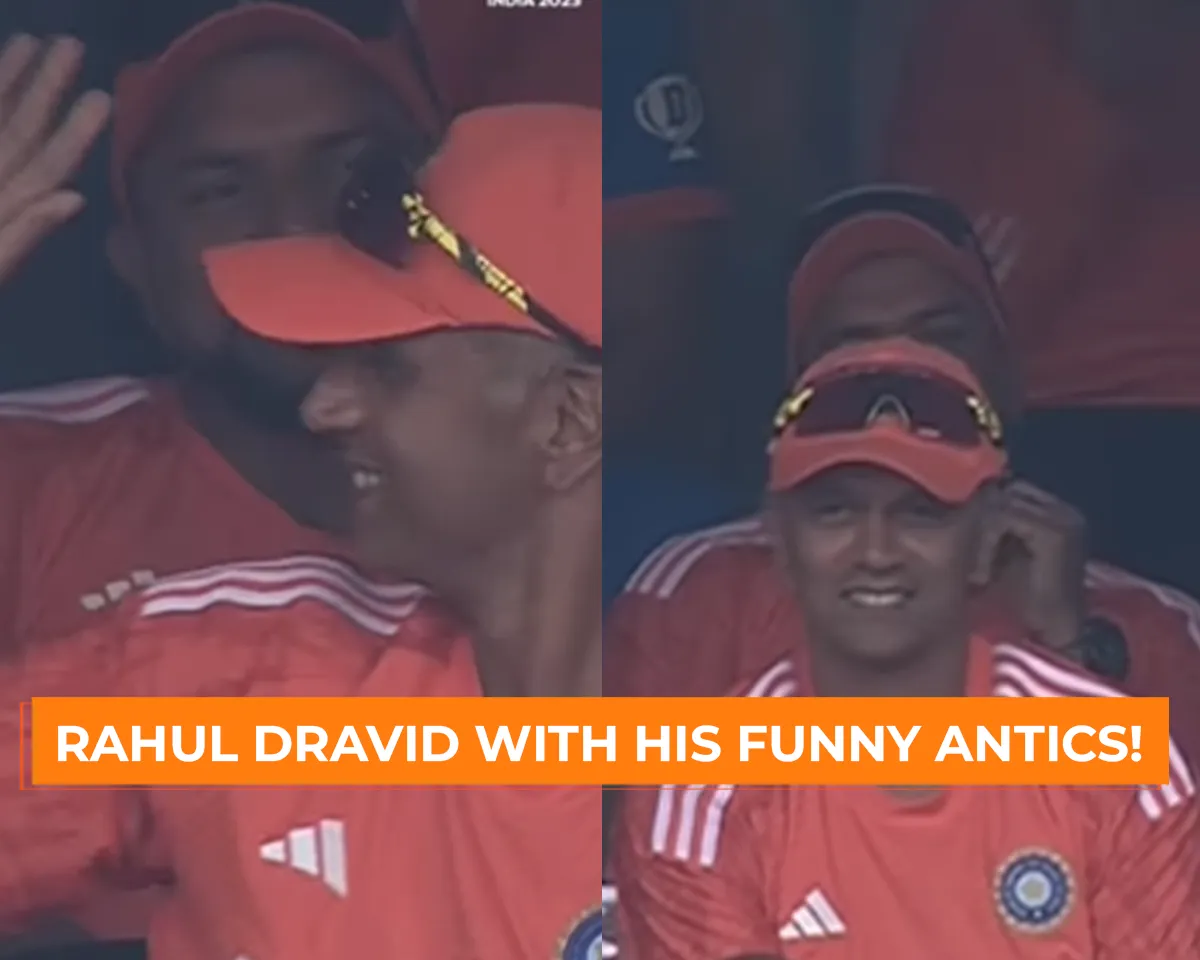 India head coach Rahul Dravid attracted the eyeballs of the cricket fans and everyone who was following the India vs Netherlands match, played at the M Chinnaswamy Stadium in Bengaluru on Sunday, November 12. It was all about the amazing reaction Rahul Dravid that came he gave after his batting heroics of the ODI World Cup 1999 were shown on the big screen on the ground.
Subsequently, in the next frame, Dravid was seen with a big smile on his face, accepting the praise of his fellow members of Team India in the dugout, by waving his hands towards them.
The video of this heartfelt moment is also making rounds on social media as soon as it was shared by cricket's governing body at their official Instagram handle captioning it as, "The Rahul Dravid Reaction at the end."
Here's the video of Rahul Dravid's reaction to his batting heroics:
Notably, Rahul Dravid was the leading run-scorer in the ODI World Cup 1999, with 461 runs in 8 innings of the 8 matches, he played for India in the tournament. Dravid scored these runs with a brilliant average of 65.85, hitting 2 centuries and 3 half-centuries. He was followed by Australian skipper Steve Waugh, who was in the second spot with 398 runs in 8 innings of the 10 matches, he played for Australia, with an average of 79.60, hitting a century and 2 half-centuries.
Another Indian batter, alongside Rahul Dravid in the leading run-scorers of the ODI World Cup 1999 was Sourav Ganguly, who scored 379 runs in 7 innings of the 7 matches, he played, with an average of 54.14, including a century and a half-century.
Coming back to the ongoing ODI World Cup 2023, Team India are going unbeaten with 9 straight wins in all 9 matches, they played in the league stage; they became the first team in the tournament to make it to the semi-finals of the tournament.