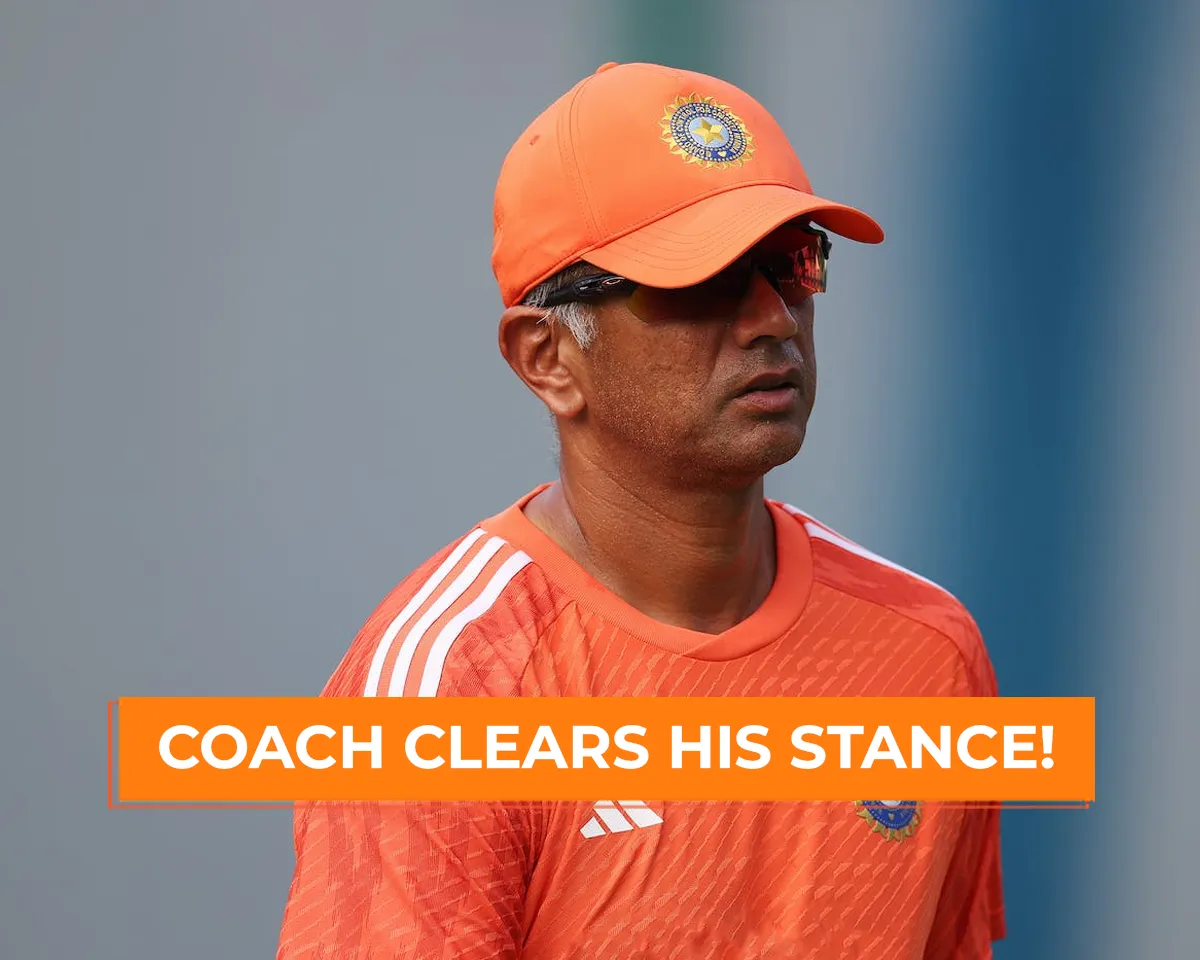 The collapse of India's mighty batting lineup costed them an ODI World Cup title, with a defeat against Australia in the ODI World Cup 2023 final against Australia. Indian batters could post a very average total of 240 runs, losing all wickets in the allotted 50 overs in the first innings. The target of 241 was comfortably chased down by Australia in 43 overs for the loss of just 4 wickets.
Subsequently, the India head coach Rahul Dravid was also asked about Indian Team's batting approach in the summit clash against Australia. During the post-match press conference, a reporter asked Dravid if the batters had some fear which pulled them back from showing some aggressive approach in the game.
"We lost three wickets. So, we needed a period of consolidation." - Rahul Dravid 
Answering to journalist, Rahul Dravid cleared the speculations of 'fear' and other questions on the batting approach of Indian team in the all-important clash against Australia.
"I won't believe that we played with fear in this tournament. In this final match, we were on 80 runs in 10 overs. We were losing wickets. When you lose wickets, you have to change your strategy and tactics. We showed that in this tournament. When we lost against England, we played differently. You have to play. You start with front foot cricket. And in this match, in the final, we didn't play anything out of fear. They did a lot of good bowling in the middle overs," answered Rahul Dravid to the journalist during the post-match press conference.
"We lost three wickets. So, we needed a period of consolidation. But whenever we thought we'd play attacking or positive and go forward and hit, we lost wickets. So, you have to build again. Whenever you have a partnership, you have to build it. You saw the batting of the team. There was a time when Marnus and Head were playing. They established it. But they didn't get out, so they kept playing. If you keep losing wickets in the middle, then you have to rebuild. But it's not like we started playing defensively," he added later.