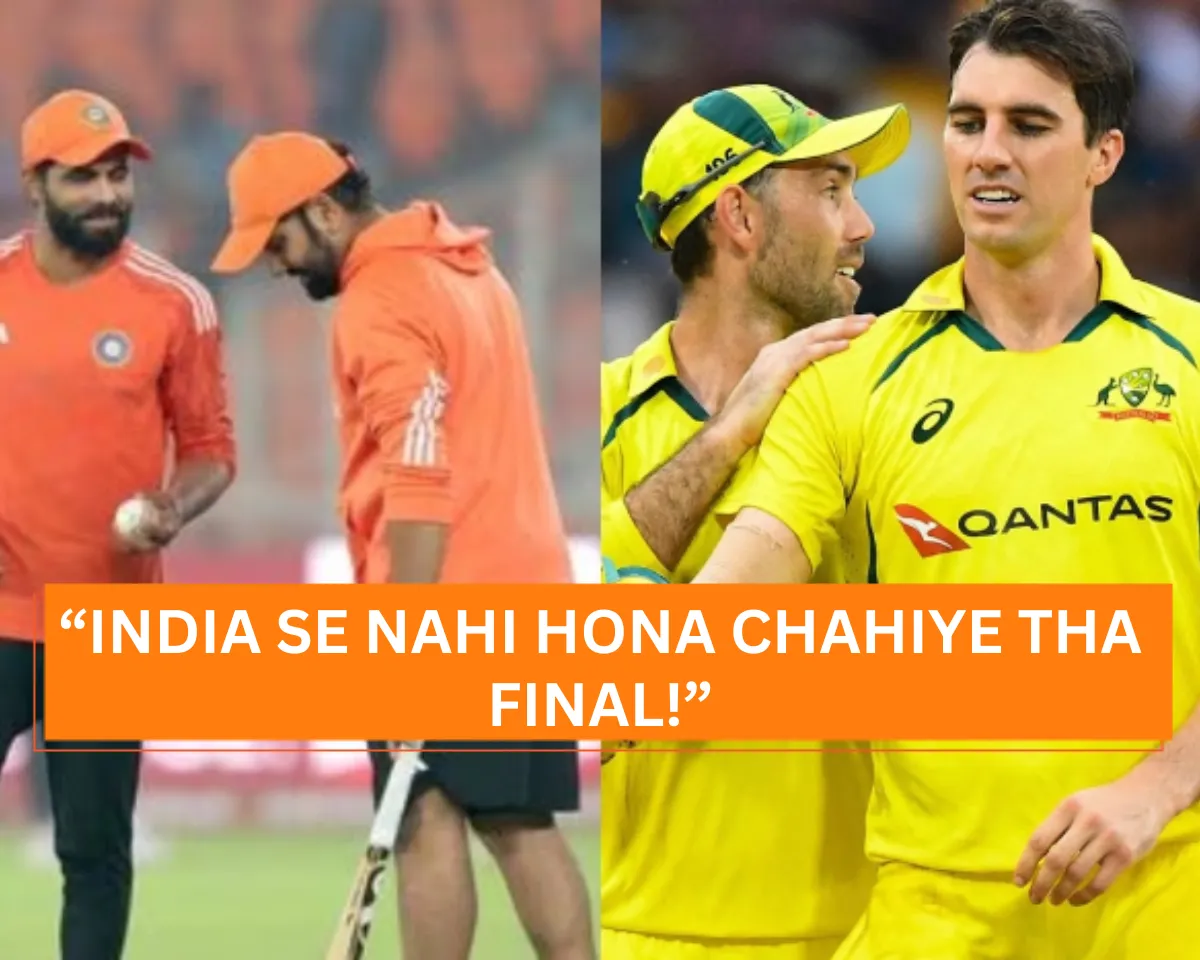 The two cricketing giants, India and Australia are all set to cross the swords in the iconic final of the ongoing ODI World Cup 2023, which is just a few hours away. Both teams will play this match at the world's biggest cricket ground, Narendra Modi Stadium in Ahmedabad in the presence of more than 1 lakh spectators.
Meanwhile, former Indian opener and now cricket analyst, Virender Sehwag came up with a blunt statement while speaking about the chances of both teams in the highly-anticipated final of the ODI World Cup 2023.
"They wouldn't have wanted to face India in the final." - Virender Sehwag on Australia
Sehwag felt it wouldn't be that easy for this Aussie side to easily take over India in the final of the prestigious cricket quadrennial; Sehwag's statement is also supported by India's massive performance throughout the entire tournament.
"India will surely have an advantage. YeAustralian team bhi thodi bohot to ghabraayi hogi ke hamarafinal India se nahi hona chahiye tha (This Australian team must be a bit scared to face India in the final). To win the World Cup, the only team they wouldn't have wanted to face in the final is India," said Sehwag to Cricbuzz.
"I don't think that the pitch will make a big difference. It will be a tough contest and won't be a one-sided affair," he added later.
Earlier, in his press conference on the eve of the final against Australia, Indian skipper Rohit Sharma also spoke in length about India's plans and preparations ahead of the big clash.
"Since I became the captain, we prepared for this day. We identified players and gave role clarity. Till now everything has been good. Hopefully, Sunday will be the same," said Rohit to journalists in the pre-match press conference.
"We know how the outside environment is, the expectations, pressure, criticism, and even accolades. We have tried to maintain calmness around the dressing room and on the field. I have grown up watching the 50-over World Cup. For me, this is the biggest moment. But I have to focus on what my team needs me to do and put aside everything," he added later.