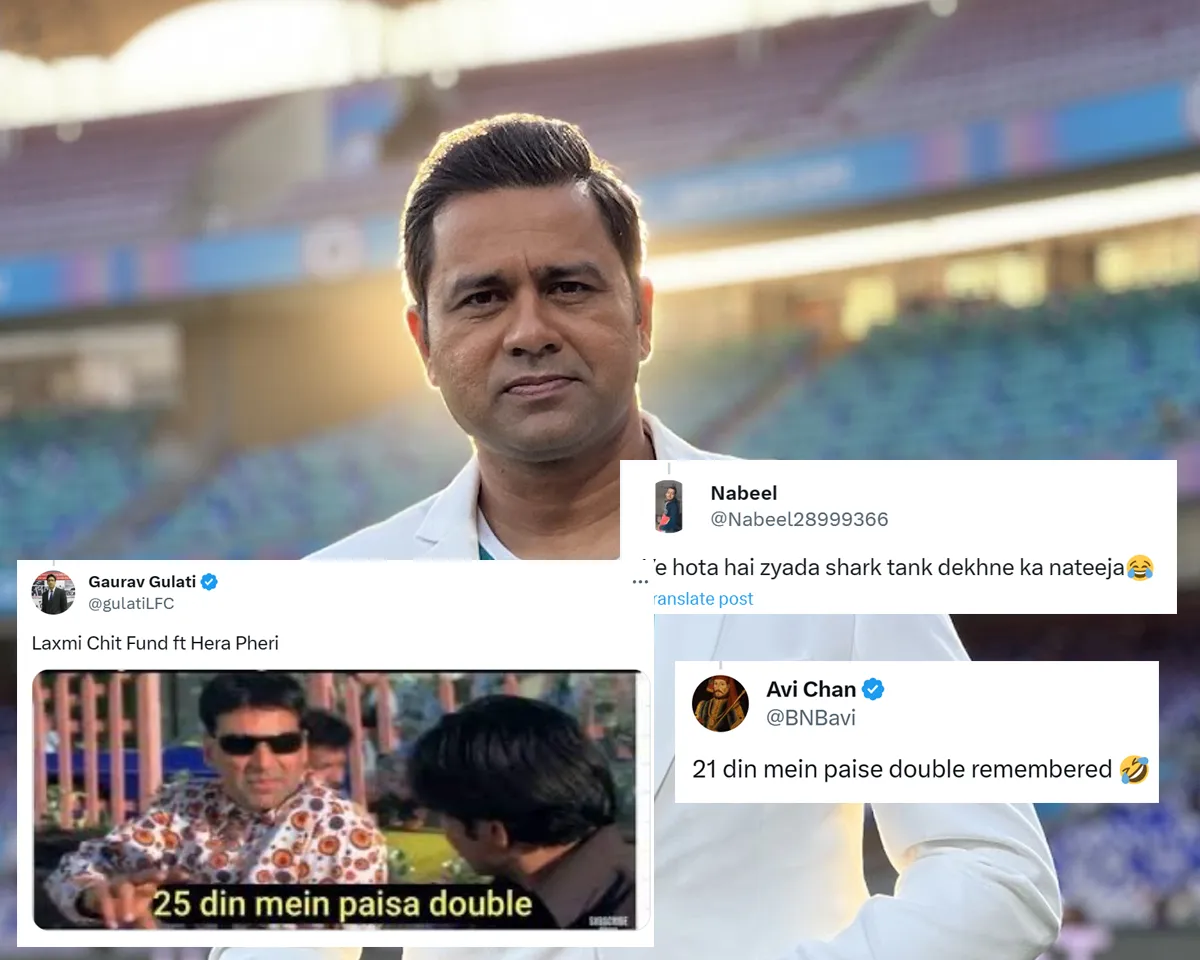 Former Indian cricketer now the commentator, Aakash Chopra has attracted the social media headlines for a reason out of the cricketing arena. The former opener recently encountered a money fraud of INR 33.3 lakhs by a sports shoe businessman, Kamlesh Parikh. Subsequently, the former Delhi batter filed an FIR against Parikh and his son for the fraud.
The report of the case stated that Kamlesh Parikh's son Dhruv Parikh was given INR 57.8 lakhs from Aakash Chopra. There was a deal between Chopra and the father-son duo that the latter had to return the original amount of INR 57.8 lakhs with a 20 per cent profit to Chopra but they could return only INR 24.5 lakhs after a year.
Furthermore, the FIR was registered under the IPC section 406 for criminal breach of trust and the fraudulent active 45.
"We entered into a formally notarized agreement." - Aakash Chopra on deal with Parikhs
"We entered into a formally notarized agreement which stipulated that Dhruv was to return the money within 30 days with a 20% profit, and post-dated cheques were provided for recovery. However, a year later, only Rs 24.5 lakh has been returned, and two issued cheques were dishonoured," Chopra was quoted as saying in the report.
Apart from this, the father-son duo was blamed for cutting off communication with Aakash Chopra regarding the developments in the return of the complete amount.
Notably, the Parikhs had been caught cheating cricketers in the past as well when a complaint of cheating was filed by star Indian pacer Deepak Chahar's father against the father Kamlesh Parikh and his son Dhruv Parikh.
Jaya Bhardwaj, Deepak Chahar's wife made the allegations about Kamlesh and Dhruv that they cheated her of an amount of INR 10 lakhs, related to a business initiative.
Coming back to Aakash Chopra, he is currently associated with an Indian TV channel as an analyst in the ongoing ODI World Cup 2023 after the end of his commentary stint with Star Sports.
Here's how fans reacted to the fraud with Aakash Chopra: 
Ye hota hai zyada shark tank dekhne ka nateeja😂

— Nabeel (@Nabeel28999366) November 6, 2023
Laxmi Chit Fund ft Hera Pheri pic.twitter.com/3SCN764Eup

— Gaurav Gulati (@gulatiLFC) November 6, 2023
21 din mein paise double remembered 🤣

— Avi Chan (@BNBavi) November 6, 2023
Saab se jyada betting app pe advertisement karne wala ye aakash chopra hi hey .

— Rainbow Salt (@Rainbowsalts91) November 6, 2023
Ye kaisi scheme me paisa lagaya tha inhone??

— ꜰᴜɴ ᴀɴᴅ ᴀʟʟ 𝕏 (@onlyFun24X) November 6, 2023
Gosh that is tragic. Did the man get offended hearing his commentary?

— Ravadosai (@ravadosai) November 6, 2023
commentator and analyst turned memer

— Sports syncs (@moiz_sports) November 6, 2023
Obsession with money is unreal aakash

— Archer (@poserarcher) November 6, 2023