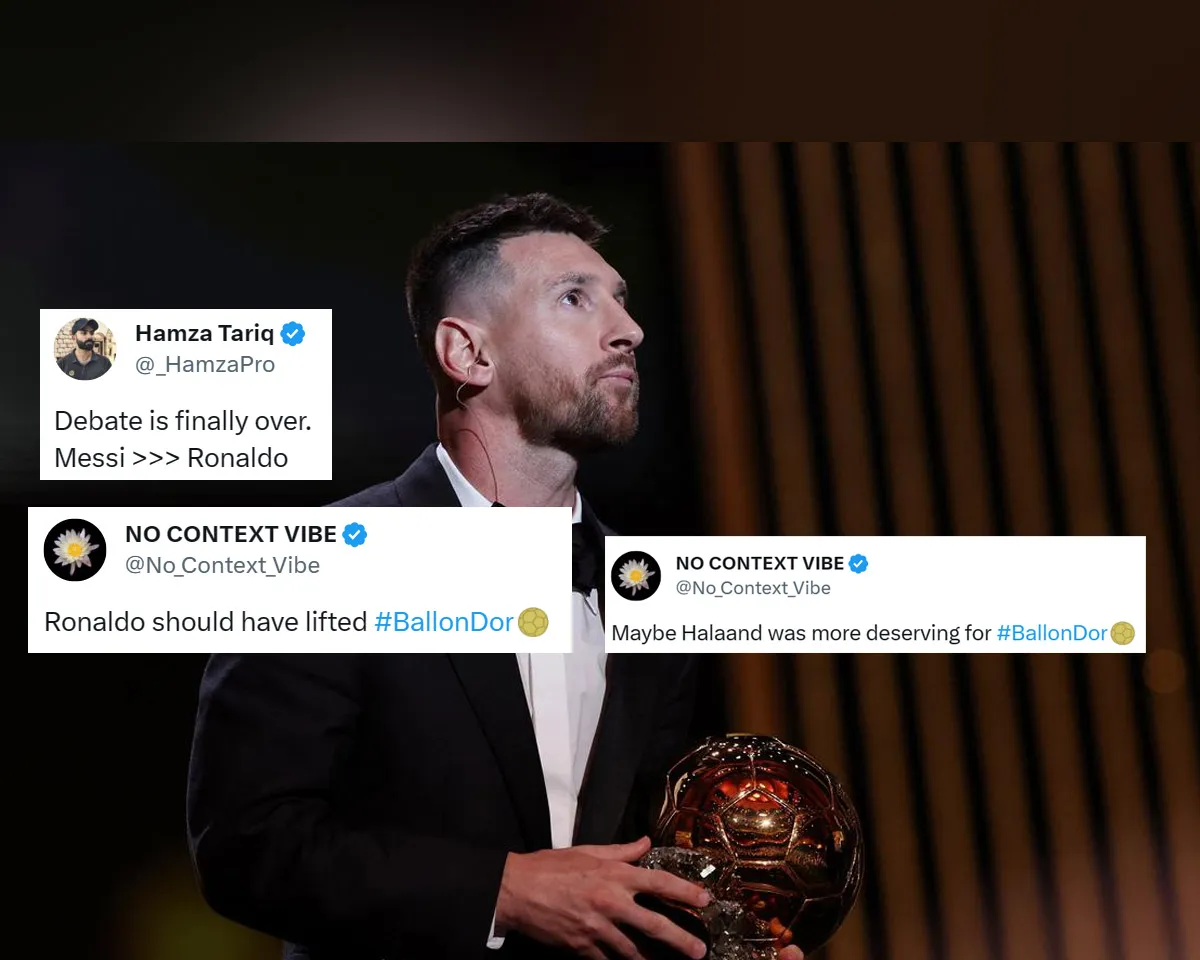 The incredible Lionel Messi of Inter Miami took home the Ballon d'Or 2023, defeating Kylian Mbappe and Erling Haaland to win the coveted prize for a record-tying eighth time in his incredible career.
On October 30, at the Theatre du Chatelet in Paris, France, the 67th annual Ballon d'Or ceremony took place, crowning the Argentine ace as the winner. It was the first time in the award's history that his accomplishments from the 2022–2023 season—rather than the calendar year—were taken into consideration for the prize.
Lionel Messi had an incredible season for both his team and his nation. In 41 games for Paris Saint-Germain (PSG) in all competitions, the 36-year-old netted 21 goals and contributed 20 assists, helping the French team win Ligue 1
Messi became a free agent in the summer and signed with MLS team Inter Miami. Along with his success with the Herons, he won the Leagues Cup, the team's first-ever title, with 11 goals and five assists in 14 games.
The Barcelona legend helped Argentina win the 2022 FIFA World Cup in December, which was the cherry on top. During the final versus France, he scored a stunning brace and seven more goals to win the Golden Ball for his second time in his illustrious career.
Messi's claim to be the best player of his generation is cemented with his record-tying eight Ballon d'Or victories during his career.
Erling Haaland deserved it more than Lionel Messi?
For the seventh time in his career, Lionel Messi was named the 2023 Ballon d'Or recipient in Paris, France. Many supporters, however, are not impressed by this, some think that Erling Haaland, the striker for Manchester City, ought to have taken home the trophy.
Erling Haaland experienced a fantastic 2022–2023 campaign for the Cityzens. He competed in 53 games in all competitions, netting 52 goals and dishing out nine assists. His incredible efforts helped City win the FA Cup, the Premier League, and the UEFA Champions League.
Even if the 23-year-old didn't win this year, there's no denying that he has an incredible future in front of him and will probably challenge Lionel Messi for the trophy in the upcoming campaigns. 
Fans react as Lionel Messi lifts 8th Ballon d'Or title after impressive season: -
2009.
2010.
2011.
2012.
2015.
2019.
2021.
2023.

- 8th #BallonDor for the 🐐Messi. pic.twitter.com/D1GLAyAq1o

— Mufaddal Vohra (@mufaddal_vohra) October 30, 2023
Great footballer.
👍 Best Game in the world.

— Anwar ul haq (انوار الحق) (@anwarulhaqfsd78) October 30, 2023
Earned not robbed pic.twitter.com/IfrwnOe4YG

— Harsh (@harshthengineer) October 30, 2023
Goat, 8th #BallonDor , One Leo Messi. pic.twitter.com/snXXFiwvXx

— Sameer Khanal (@Sameer_knl18) October 30, 2023
you gotta feel for ronaldo 🥲 pic.twitter.com/GMx3r5uwur

— Aahil (@KulcheNihari) October 30, 2023
2022 - Won World Cup for his country

2023 - Won Ballon d'or for record 8th time

Truly the best ever..!!#BallonDor #LionelMessi #Messi pic.twitter.com/O8FEfJHitN

— CricWiz (@CricWizTalks) October 30, 2023
For Ronaldo Fans pic.twitter.com/rmNDrx1QXX

— Rajiv (@Rajiv1841) October 30, 2023
King for a reason 🔥🔥

— sam (@Sammer__Sam) October 30, 2023
8. God of football pic.twitter.com/EDjwJ1L79Q

— Sarwar Khan (@serverkhanbaba) October 31, 2023
Messi doing Messi thing's

— Mian Omer (@iam_mian7) October 30, 2023