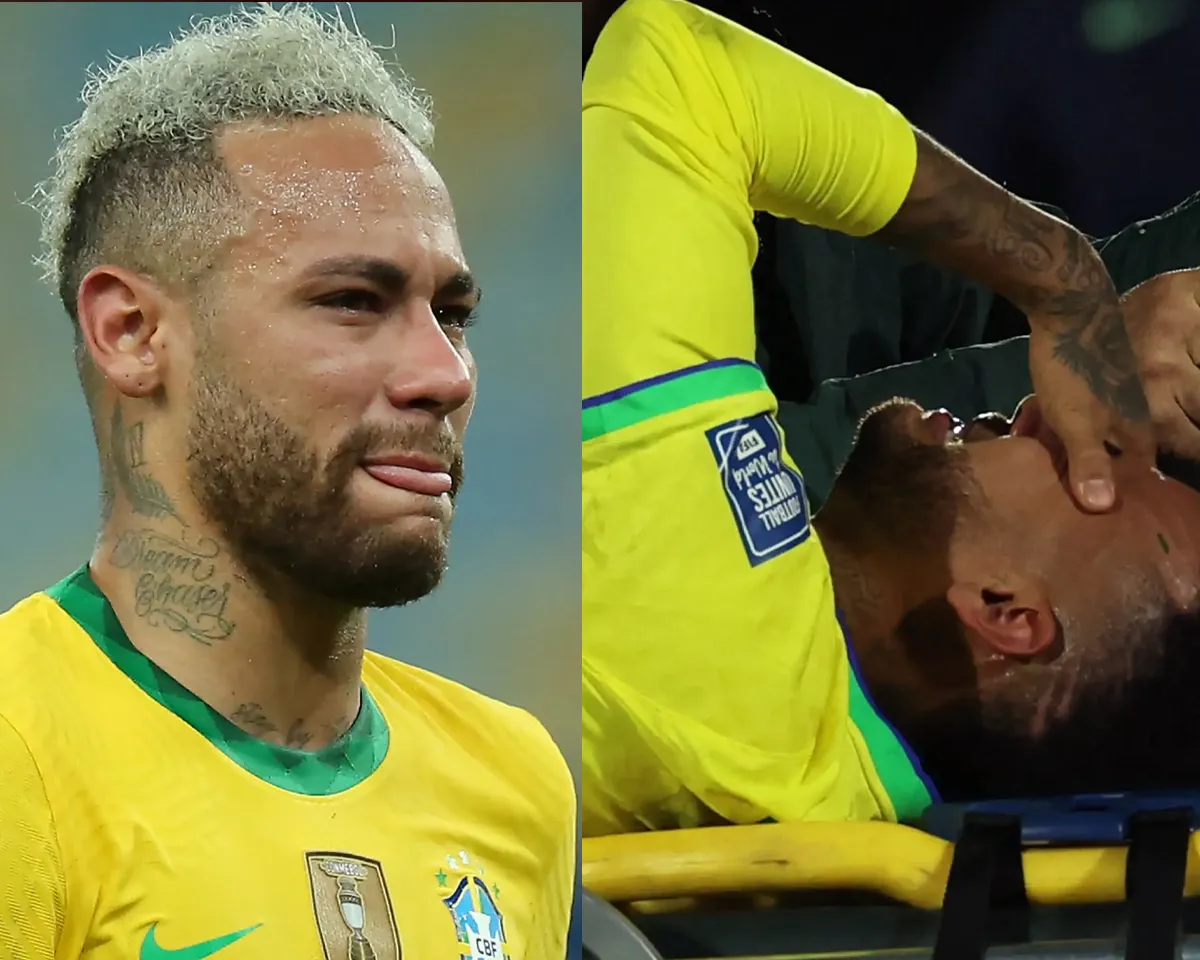 After being carried off the pitch against Uruguay during Brazil's 2026 FIFA World Cup qualifying match, Neymar sobbed inconsolably. After colliding with Uruguayan player Nicolas de la Cruz during the 45+1th minute, the Al-Hilal star was knocked to the ground. He writhed in pain as both teams' players surrounded him while a stretcher quickly carried him away.
In the 45+4th minute, Richarlison took over for Neymar, who was removed with his head on his hands. The Selecao's all-time leading scorer appears to have damaged his lower leg, raising concerns about the severity of the Brazilian's injury.
Darwin Nunez's goal during the 42nd minute put Uruguay ahead 1-0 at the time. At the Estadio Centenario, the Liverpool forward scored with a diving header to give La Celeste the lead.
But just now, the focus is on the Selecao's best player and how lengthy he could have to sit out. He had ankle surgery previously this year, which prevented him from playing in 14 of Paris Saint-Germain's Ligue 1 games.
Following Brazil's October 13 1-1 tie with Venezuela during a World Cup qualifier, a supporter threw an entire bag of popcorn towards Neymar. The Al-Hilal star received harsh criticism for how he performed in the draw.
For the Indian football supporters, this news has created more doubt in their head. This is because Neymar and Al-Hilal were supposed to travel to Mumbai for their AFC Champions League clash. This injury might rule him out of the trip to India which would surely be a bummer for the fans.
"Neymar is one of the greatest players in the history of Brazilian football" : Fernando Diniz 
Brazil Manager Fernando Diniz spoke about the Al-Hilal winger's recent performances for the Men in Yellow. He said, "No coach in the world would give up on Neymar with the hunger he has and the desire he has. 
He added that, "Again, [against Venezuela] he was decisive, he provided an assist. I already said that Neymar is one of the greatest players in the history of Brazilian football and world football."
Fans react to Neymar getting injured during WC qualifiers; Putting his India tour in question: 

Neymar Jr leaves the pitch crying after new injury tonight vs Uruguay! 🇧🇷

It looks like serious injury again for Ney as he was going off on stretcher… with hands on his face. pic.twitter.com/G1qsqRrePm

— Fabrizio Romano (@FabrizioRomano) October 18, 2023
There has to be some serious investigation that why does he get injured so often

— Amit Sharma (@AmitSharmaoffic) October 18, 2023
Its unbelievable how unlucky he is man every season a big injury.. pic.twitter.com/KLWo42QRnI

— RMFC (@TeamRMFC) October 18, 2023
Shouldn't have left Barcelona

— Elias 🇩🇰 (@LFC_Elias) October 18, 2023
His sisters birthday isn't anywhere nearby so this must be real. Prayers up for him man 🙌🏾 pic.twitter.com/pvRrBg6d97

— Kopite (@kopthoughtss) October 18, 2023
It's his sister's birthday next week pic.twitter.com/MRihpUAqhh

— FPL Olympian (@FPLOlympian) October 18, 2023
It's truly heartbreaking to see Neymar Jr. leaving the pitch in tears after yet another injury. Wishing Neymar a swift and smooth recovery. Stay strong, champ! pic.twitter.com/MFOilgOpWr

— Mèo FINANCE (@MeoFinance) October 18, 2023
Neymar's body is made of glass. This guy don't used to injure this easily before.

You just know he will retire early.

— IRUNNIA (@Irunnia_) October 18, 2023
Always unlucky with Injuries… But expect to see him partying friday night pic.twitter.com/YANKIrD7TP

— Cheks (@iamchekzi) October 18, 2023