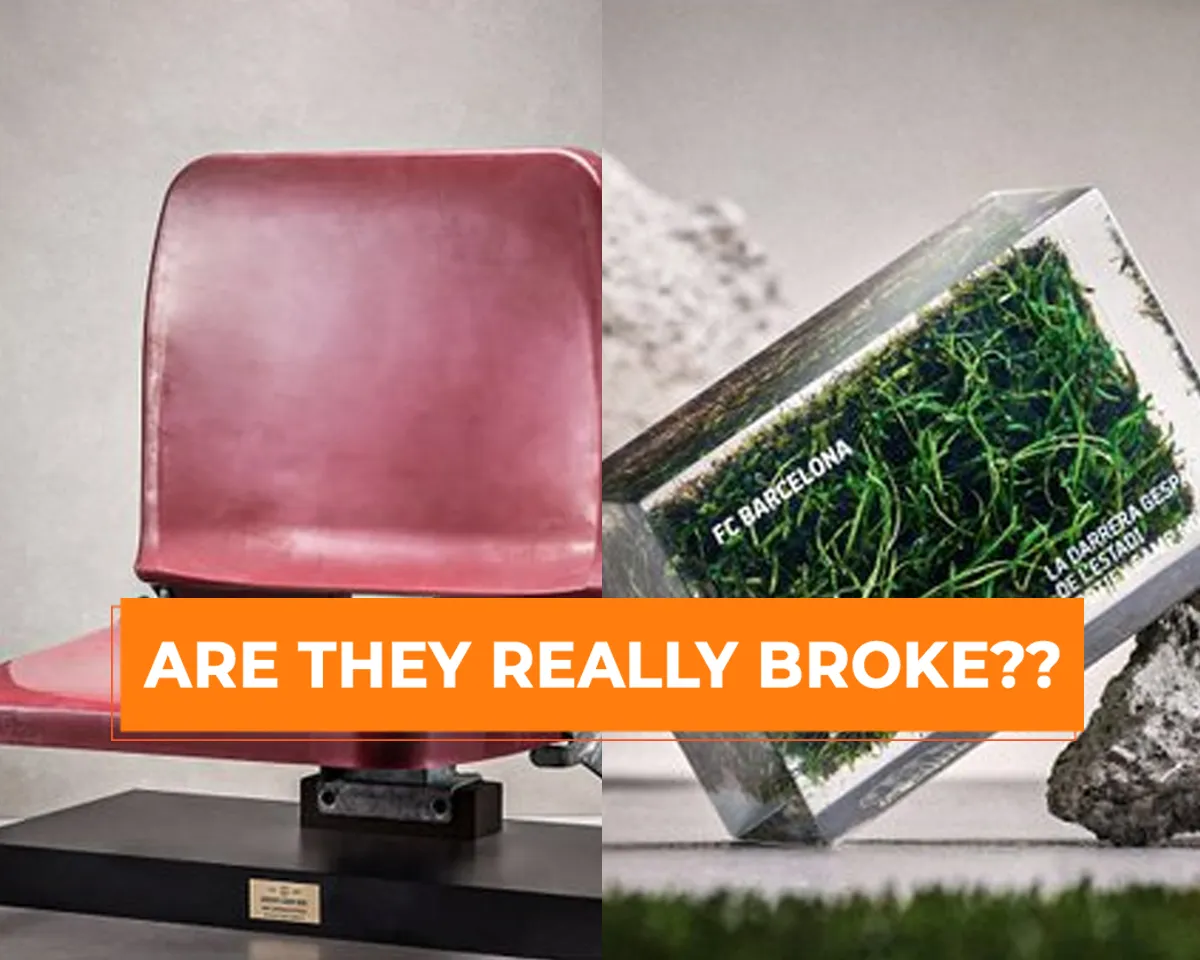 One of the biggest Spanish football clubs, Barcelona is currently in the media headlines for their recent activities. The club attracted the eyeballs after they announced the sale of their old Camp Nou Seats and the grass in the recently launched 'memorabilia' project. They have also declared the prizes for the seats and grass as well.
The prize for Camp Nou Seats will be up to Euro 300; on the other hand, grass will be in prize of Euro 50. Following this news coming out, there have been a few rumours in the media about the financial condition of the club in the last couple of months.
Barcelona to take on Real Madrid in first El Classico of current season
Speaking of the action on the field, they are currently in action in the ongoing season of La Liga. The Blaugrana have a very good run of form so far in the tournament with 7 wins and 3 draws, without facing any defeat in the 10 matches they played so far. 
Meanwhile, they have also registered two successive wins against Athletic Club and Shakhtar Donetsk in the last two matches they played.
Now, Barca are all set to appear in the biggest clash of the season, which will be the first El Classico of the season against the arch-rivals, Real Madrid. Both teams will take on each other in this highly anticipated clash at the Montjuic Olympic Stadium on Saturday, October 28 from 7:30 PM.
This match is all-important for both teams as they will be fighting for the top spot in the points table on the stake. Currently, Real Madrid are the table toppers with 8 wins in 10 matches, including a loss and a draw, having 25 points to their name. Madrid have won three out of the last five matches they played, including a loss and a draw.
Meanwhile, Barcelona are also worried about the 'all in or all out' approach of Xavi, who is there with the side in the role of both player and coach.
Here's how fans reacted to Barcelona selling Camp Nou Seats and Grass:
this club can sell anything

— indispensable David (@davidchibuike_) October 26, 2023
Finished club😭

— LM10🇦🇷 (@pessidog_owner) October 26, 2023
Broke and unbeaten this season 😂😂😂

— Lord Franklin 🌟🌟🌟 (@LordFrankiz) October 26, 2023
They are down bad 😭

— Bean (@_Saiiikoo_) October 26, 2023
They really this broke?

To do what with the seat and grass? Lol

— Ajayi Samson (@ajayiyout) October 26, 2023
These people are broke Laporte should just sell his properties pic.twitter.com/KxW1tzrS4x

— JJ (@stur_bbon) October 26, 2023
Are they really broke ?? pic.twitter.com/gjnV7tSC8c

— AFC BEN (@ObieObum) October 26, 2023