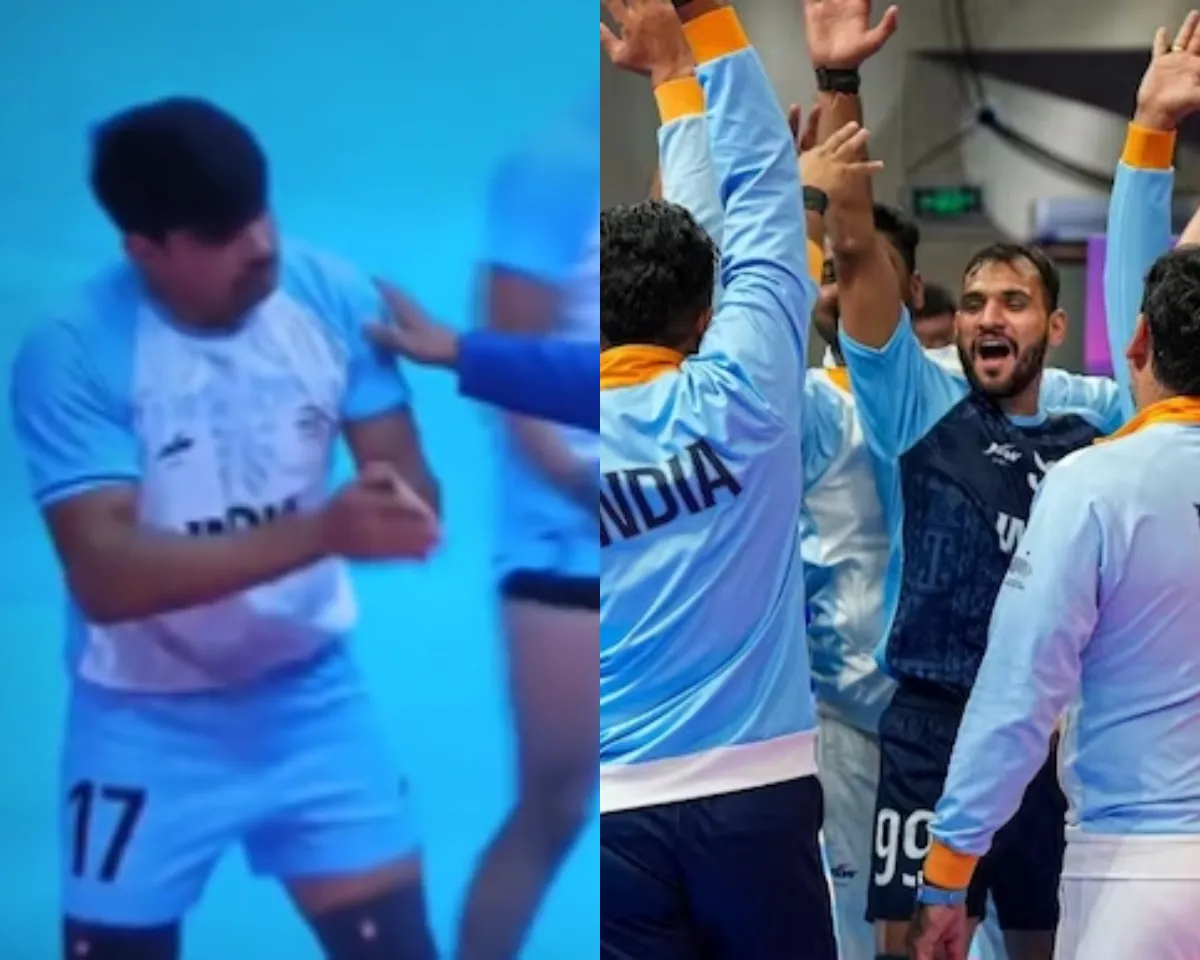 The final of the men's Kabaddi competition between India and Iran in the ongoing Asian Games 2023 took a controversial turn after a raid from Indian skipper Pawan Sherawat. Both teams were playing this match at the XSG Sports Centre in Hangzhou. The incident took place when Indian captain Sherawat was in the Iranian camp for his raid.
He happened to go to the lobby without touching any of the Iranian defenders; speaking of the old rule of the International Federation, if a raider is in the lobby without touching the defenders and the defenders make it to the lobby to tackle him, then all the defenders found in the lobby area will be declared out and points would be rewarded to the raiding side.
Meanwhile, the Pro Kabaddi League of India recently accepted a new rule which is yet to be made possible on the ground by the International Federation. The new rule states that now, it will be the raider who will be given out.
The confusion between new and old rules leads to big confusion
But what happened during the final of the Asian Games 2023 men's Kabaddi final, the Indians were demanding the four points as they were advocating the old rule of the International Federation. On the other hand, Iranians were demanding the raider to be declared out. Eventually, it led to huge confusion and controversy in the arena as nobody was aware of the fact that the new rules were considered and accepted in a ruling or not by the International Kabaddi Federation.
Eventually, the Iran side happened to sit in a protest which was ended after the referee gave a ruling of 4-1 in India's favour. Finally, India ended up winning the gold medal match by 33-29 to clinch the gold medal in Kabaddi clear off the books with Iran after a loss in the final of the Asian Games 2018.
Here's how fans reacted to the controversial and memorable men's Kabaddi final of the Asian Games 2023:
So Iran Think Pro Kabbadi League Is Superior To International Federation , What A Joke.

— Nilotpal Banerjee (@NovNeel) October 7, 2023
Bhai ye rule abhi international federation ne nhi apnaya hai bas pro kabbadi ne apnaya hai

— the Explosive (@Imtheexplosive) October 7, 2023
Still the old rule is adopted in international games but the new rule is only adopted in PkL

— Bikash Behera (@07_spartans) October 7, 2023
It's like the impact player rule in international cricket

— Lakshit sehgal (@Lakshit_07) October 7, 2023
When I start losing mathch
Me: band hai match…… band hai ,, ab nhi hoga

— Swajal Gupta™ (@SwajalGupta2) October 7, 2023
He did right, captain should stand up for team especially when ref is wrong!!! I stand with Pawan.

— Saket Lal (@_Lal_Saket_) October 7, 2023
Yeah it is as simple like as super sub rule in IPL and not in international cricket
So there is different ways in leagues and international matches

— Adesh Utekar (@AdeshUtekar) October 7, 2023
Asian games accept old rule not the new rule of pro kabbadi league..

— ping ling (@AbhiShook2) October 7, 2023
Correct....asian games body didn't adopt the new rule they want to save face from embarrassment

India should get 4 points

— W (@WinsCapital) October 7, 2023