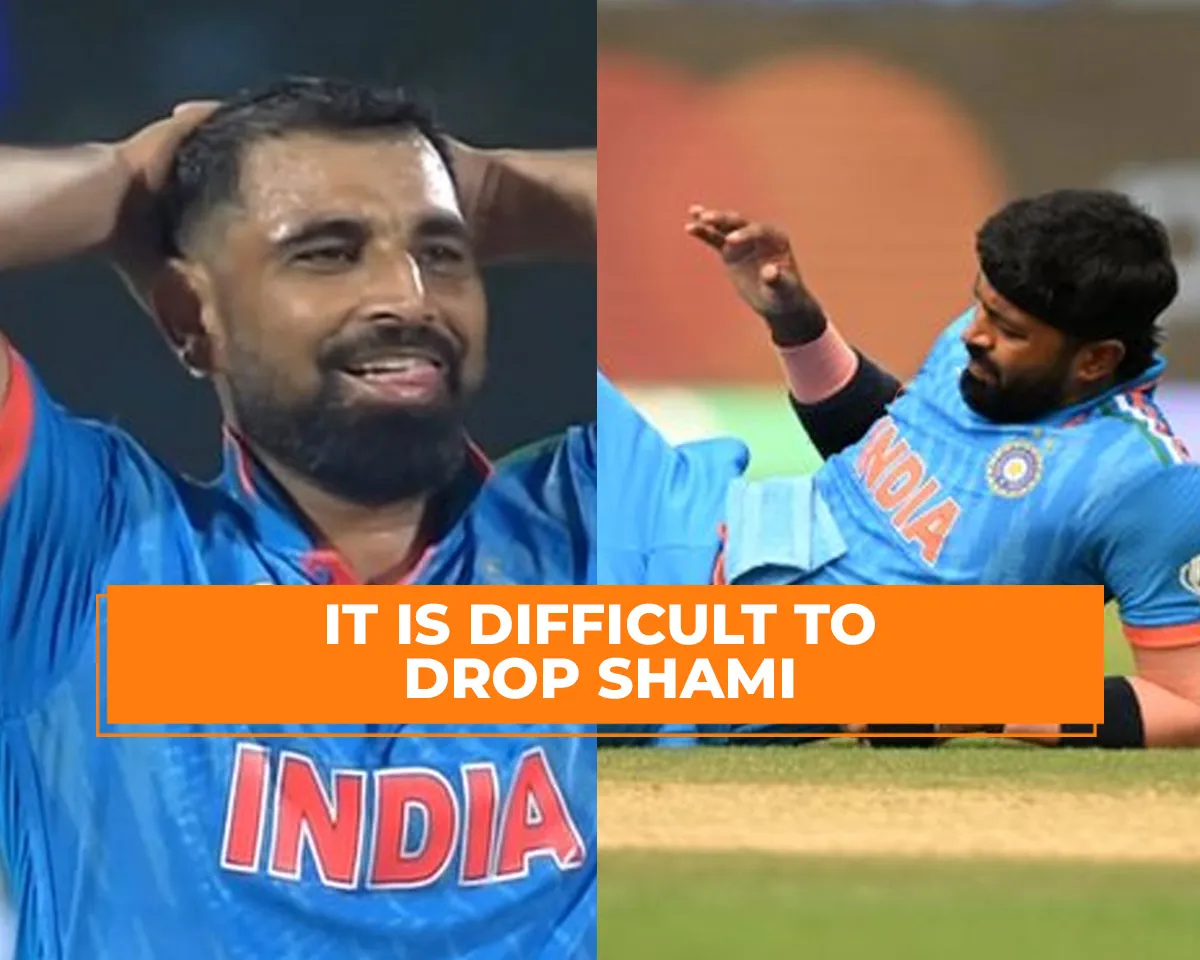 The former legendary Pakistani fast bowler, Wasim Akram believes that the Indian cricket team can stick with the same lineup they used in their recent 2023 World Cup match against New Zealand when they face England in Lucknow on October 29. In that match, Mohammed Shami replaced an injured player and performed exceptionally, earning the Player of the Match award for his outstanding figures of 5/54. Akram suggests that there's no need for India to hurry the return of the injured Hardik Pandya, as the team performed well even in his absence.
In an exclusive interview with Sportskeeda, conducted alongside former Indian cricketer S Sreesanth, Wasim Akram expressed his opinion that India's current team combination appears to be one of the strongest in the tournament. The renowned fast bowler also stressed that if Hardik Pandya is not completely fit, the Indian team management should exercise patience and allow him to recover fully before returning to the match.
"This squad looks good even without Pandya. If he is fit then well and good. It will be difficult to drop Shami now. I feel India shouldn't risk Pandya (against England) because if it's an injury to a hamstring or quad, then although you feel good initially, you could pull a muscle in the match. So let him recover 100 percent and then you can play him," Wasim Akram said.
S Sreesanth also praised Shami's performance against New Zealand
Sreesanth elaborated on the challenges faced by new-ball bowlers when adapting to using an older cricket ball. He expressed his admiration for how Mohammed Shami successfully adjusted to the team's needs and continued to deliver exceptional performances. The 2007 T20 World Cup-winning player also pointed out that Shami's displays have opened up new possibilities for the Indian team to consider as they approach the crucial phase of the tournament.
"It is not easy to come into the World Cup and hit the ground running straightaway. He (Shami) is a new ball bowler and sometimes while bowling first-change, you can get emotional and think 'why didn't i get the new ball?' But he has the experience and he made the most of the opportunity that he got to win the game for his country," Sreesanth said.