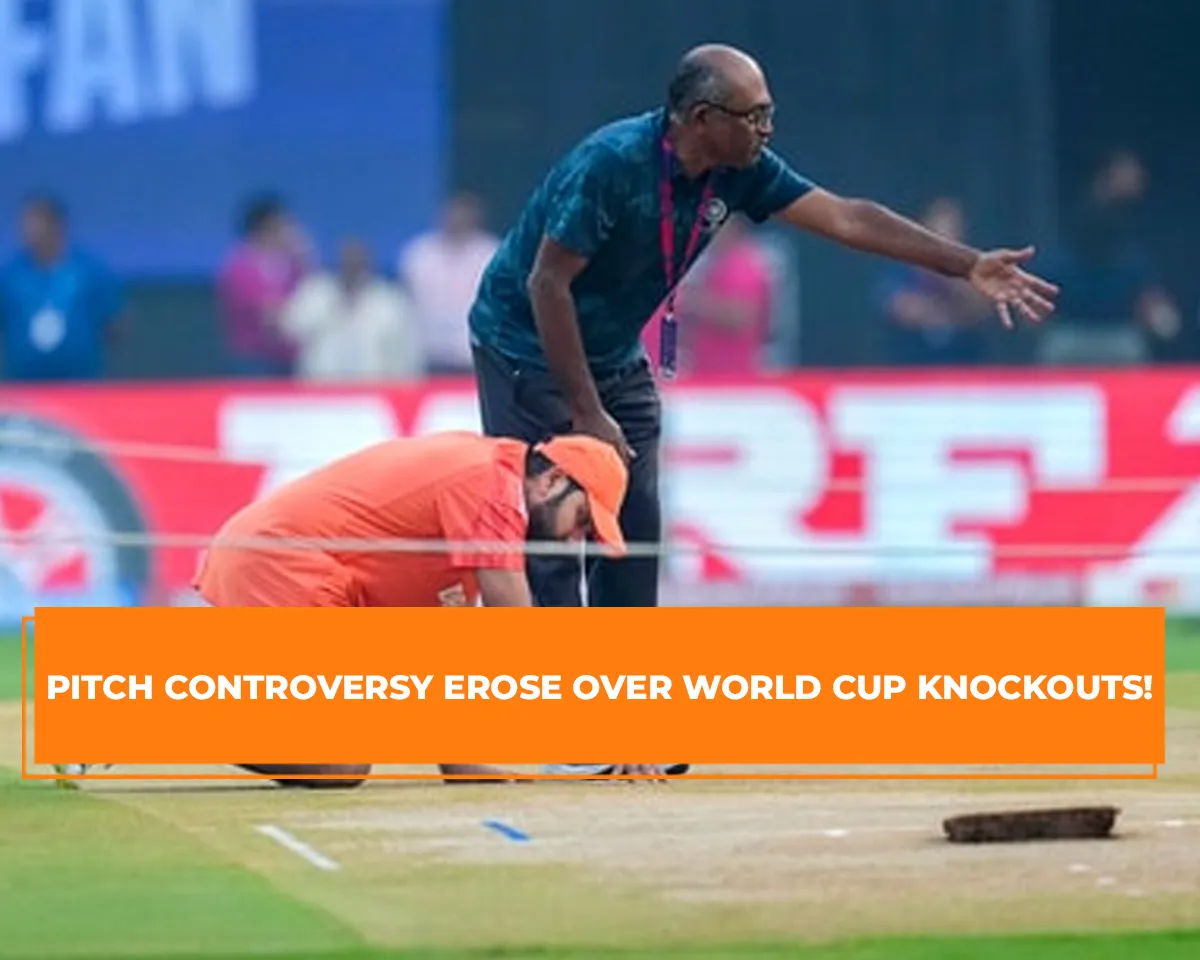 Ahead of a crucial semifinal game between India and New Zealand, the Indian Cricket Board finds itself in a controversy. As the news broke that the designated pitch for the semifinal game was being changed before the game, many criticised the hosts for taking unlawful benefits.
Amid these huge allegations of pitch tampering, the Indian Cricket Board slammed critics with fact-checking. A spokesperson related to the board revealed that a representative from Apex Cricket Council, along with pitch curators, decides the final pitch for the game, and the board doesn't have any say in it. "The Apex Cricket Council independent pitch consultant works with the host and venues on their proposed pitch allocations, and this process is ongoing throughout an event of this length and nature," a spokesperson was quoted by The Daily Mail.
It's worth noting that Andy Atkinson, the pitch in charge of the governing body, revealed in an email that the pitch has been changed without disclosing a specific issue. He also asked the Indian Cricket Board about the authenticity of the neutral venue for the mega event. It's worth noting that the India vs. New Zealand semifinal game will be played on pitch no. 6 instead of no. 7, which was picked earlier. Pitch No. 6 has already hosted two games in the ongoing tournament.
The pitch changed for the ODI World Cup 2023 finals too!
Meanwhile, it has also been alleged that the pitch for the finals at Narendra Modi Stadium is also being changed. According to news reports earlier, Apex Cricket Council representative Andy Atkinson chose pitch number 5 to host the final summit. However, last week he learned that pitch number six is being prepared for the final game. This left Atkinson in shock, as he hadn't approved any changes.
While he inquired about the issue, the Indian Cricket Board alleged that the Gujarat Cricket Association had made changes. Meanwhile, GCA informed us that top officials from the Indian Cricket Board have asked them to make changes. This led Atkinson to send a warning email to the host nation.
In his email, he said, "As a result of these actions, one must speculate if this will be the first ever CWC [cricket World Cup] final to have a pitch that has been specifically chosen and prepared to their specifications at the request of the team management and/or the hierarchy of the home nation board. Or will it be selected or prepared without favouritism for either of the sides competing in the match in the usual manner and unquestionably because it is the usual pitch for the occasion?"