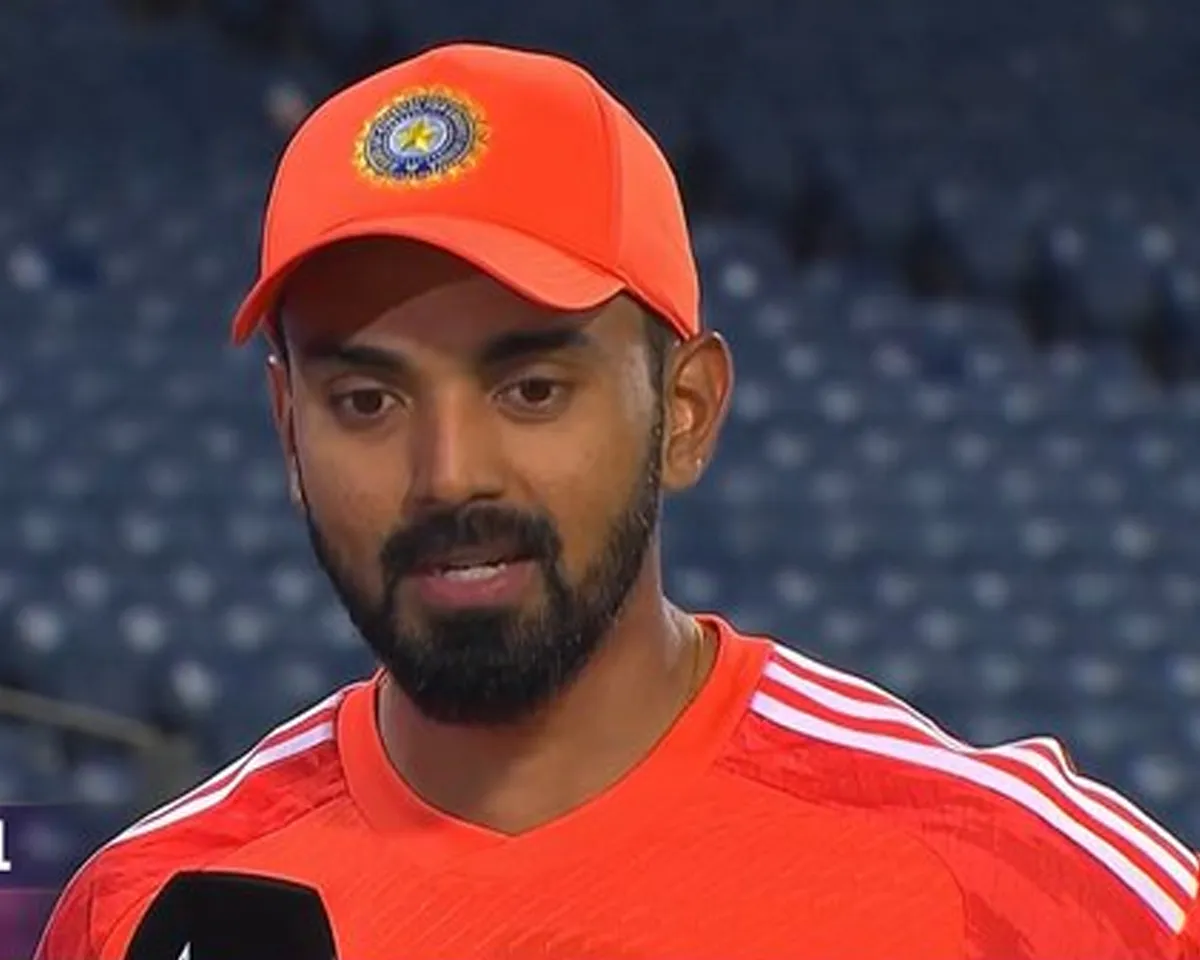 Virat Kohli achieved his 48th ODI century, guiding India to a comfortable seven-wicket win against Bangladesh in the World Cup on Thursday. Kohli's exceptional performance left him unbeaten on 103 runs from 97 deliveries as India reached 261/3 in just 41.3 overs. It is also not forget that KL Rahul who provided valuable support at the crease and remained unbeaten at  34.
The 34-year-old reached his century in a rather dramatic fashion; Kohli altered his strategy as he approached the three-figure mark in Pune. With 19 runs required for victory and Kohli needing the same number to reach his century, he chose to focus on hitting boundaries to achieve his milestone. The Player of the Match declined easy singles to keep the strike. There were moments when it seemed Kohli might miss his chance, but he remained patient and eventually dispatched a full toss from Nasum Ahmed over the boundary, reaching his milestone and triggering joyous celebrations in Pune.
After the victory, Rahul shared insights into his discussions with Kohli as the latter approached his century. The top-order batsman disclosed that Kohli was realistic about pursuing his hundred; the 34-year-old thought it might not be in the best spirit to chase an individual milestone in a World Cup match.
"He was confused, actually. He said, 'it would not look too nice to not take a single, it is still a World Cup match. It's a big stage, and I don't want to look like I want to get a milestone'. But I said, 'it is not won but we will still win it quite easily, so if you can get to the milestone, why not. You must try'. And he did that in the end and I wasn't going to run singles!" Rahul told Star Sports.
"It's hard question of answer": Rahul on wide call from Umpire
Rahul was asked about an unusual situation in the final over, where umpire Richard Kettleborough didn't call a wide down the leg side. At that moment, India needed 2 runs for victory, and Kohli required three to reach his century. However, Rahul refrained from taking a stance on the decision.
 "It happened in the previous over as well, a slower bouncer that went for a wide. It's a hard question to answer," said Rahul.
Kohli is now within one century of matching the world record for the most ODI hundreds, held by his compatriot Sachin Tendulkar, who has 49. This century was Kohli's 78th in international cricket across all formats, but remarkably, only his third in World Cups since 2011. Following this win, India retains their second-place position in the points table, securing eight points from four games. They are slightly behind New Zealand based on net run-rate.