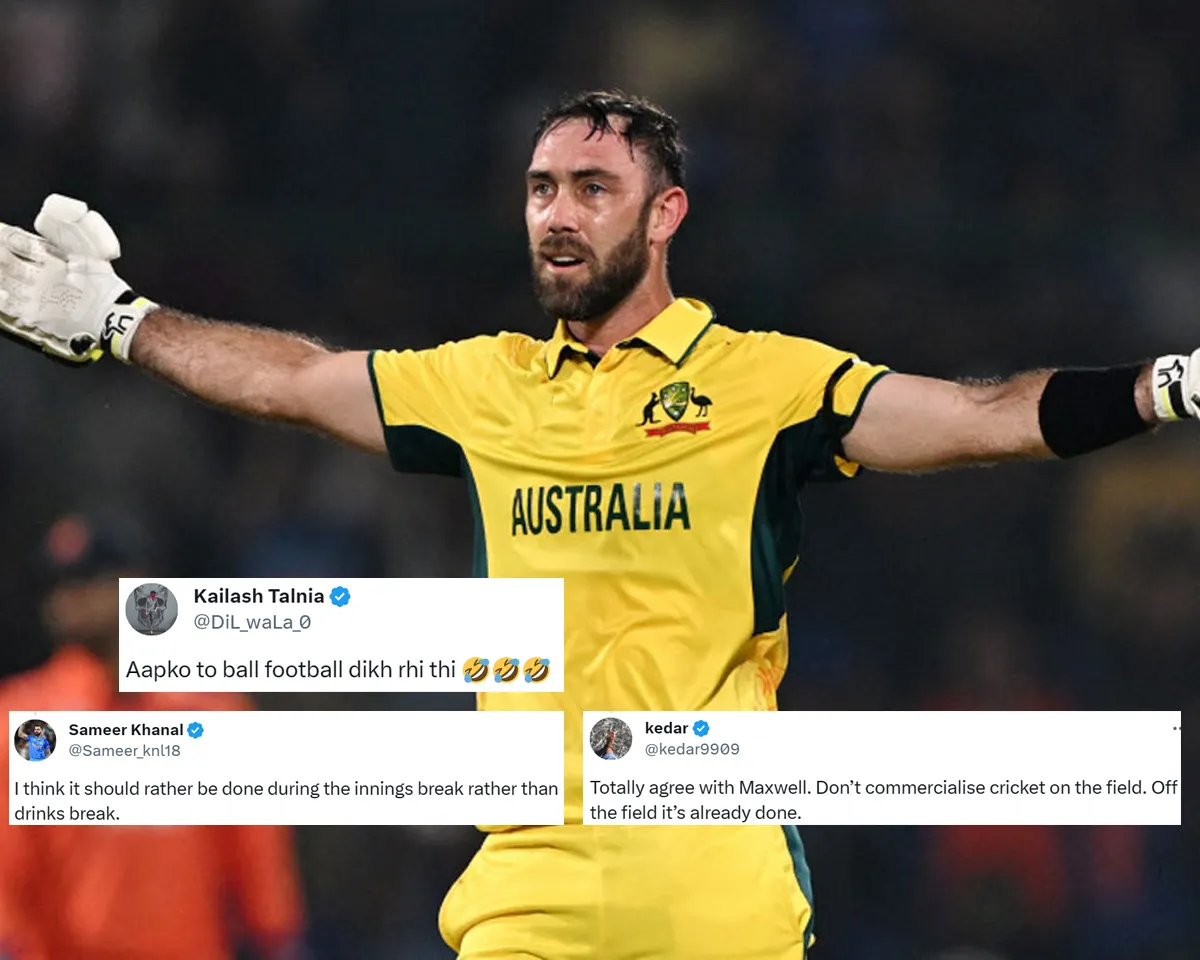 Australia created history after beating Netherlands in the ODI World Cup 2023. The former world champions registered a massive win of 309 runs against Netherlands in Arun Jaitley stadium in Delhi. It is now the record for the highest margin of win for a team in terms of runs in the history of the ODI World Cups and the second-highest for a team in the history of ODIs. 
Glenn Maxwell was the star of the show for Australia. The Australian batter created the record for the fastest ton in the history of the ODIs. In his stay in the middle, Maxwell scored 106 runs in just 44 balls, which included 9 fours and 8 sixes. Maxwell hit 84 runs just by boundaries! It was an absolute carnage, and the fans in the stadium absolutely loved it. 
The way Maxwell played was amazing. In the 47th over of the match, Maxwell reached his fifty. Soon in the 49th over of the match, the aggressive batter had raced away to his ton. In the process, Maxwell played some fantastic shots against pacers. He hit sweeps and reverse sweeps for fun. But during the drinks break, Maxwell was not happy with the light show in the stadium. 
I just think it is the dumbest idea for cricketers - Glenn Maxwell
When asked about the same in the post-match show, Maxwell said "I had something like that light show, a similar thing happened at Perth Stadium during a Big Bash game and I just felt like it gave me shocking headaches it takes a while for my eyes to readjust. I just think it is the dumbest idea for cricketers when you have got this thing coming at you quickly and your eyes take so long to adjust."
"I think we had just lost a wicket and the lights at Perth Stadium went nuts, I was at the other end and it took me ages to get my eyes to go again and felt like I had a headache so I just tried and cover up as much as I possibly can and ignore it. It's a horrible horrible idea! Great for the fans, horrible for the players," said Maxwell about the light show. 
Here's how the fans reacted to the statement of Maxwell:
Warner bhai loved the light show .. ❤️🤝

— Mohit (@MohitMe11065970) October 25, 2023
Guy is not wrong 🤷🏽‍♂️

— aman kharbas (@aman_kharbas) October 25, 2023
Aapko to ball football dikh rhi thi 🤣🤣🤣

— Kailash Talnia (@DiL_waLa_0) October 25, 2023
Finally someone said

— 𝑺𝒂𝒌𝒆𝒕 (@LazyySaket) October 25, 2023
Aree yeh kya against kaise bol diya isne , lagta hai troll hona hai 🤣🤣

— RaWat (@RaWat175188) October 25, 2023
Totally agree with Maxwell. Don't commercialise cricket on the field. Off the field it's already done.

— kedar (@kedar9909) October 25, 2023
Instead of planning it during the drinks break, the Light Show should be held during the first 5 minutes of Innings Break 😊

Win Win for Everyone 😃#AUSvNED #CWC23INDIA #India

— Cricket Minister of India (@2_Wickets_Down) October 25, 2023
I totally agree with him, same happened in Dharmshala match India lost the momentum after lights show 🔥

— ƤƘMƘƁ ƠƑƑƖƇƖƛԼ (@PKMKB_93K) October 25, 2023
I think it should rather be done during the innings break rather than drinks break.

— Sameer Khanal (@Sameer_knl18) October 25, 2023
Maxwell bola h to thik hi bola hoga

— Chad Singh (@Chaddsinghh) October 25, 2023