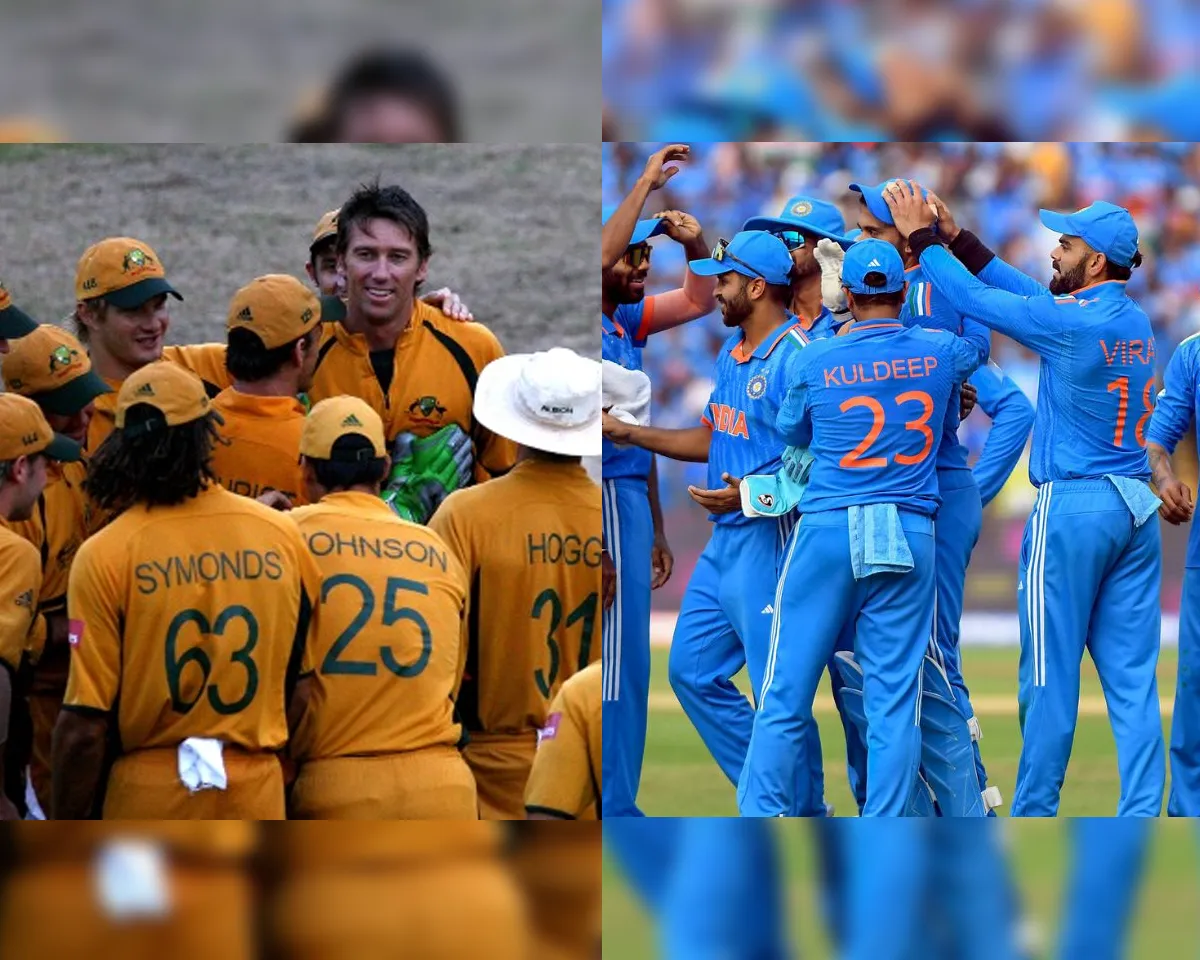 Team India continues their dream run in the 2023 ODI World Cup, ticking all the boxes, and winning six of their six games so far. They are the only unbeaten team in the tournament so far and look well set to clinch their third World Cup title. Meanwhile, former Australia all-rounder Shane Watson compared the current Indian World Cup squad to Australia's 2003 and 2007 winning sides. 
While discussing a range of topics including India and Australia's World Cup performances and Virat Kohli chasing Sachin Tendulkar's record for most ODI centuries, Watson praised the Men in Blue's dominant campaign. With Mohammed Shami unleashing his beast mode while Hardik Pandya is set to recover ahead of the semi-finals, Watson feels India are a team with "no weaknesses". 
"India has been so dominant. It is super impressive to watch a team with no weaknesses. With Hardik Pandya, it is a fully complete package. Without Hardik, it means that they had to bring two players. Hardik is such a gun medium-pace bowling all-rounder and two players in one. But as a positive, Mohammed Shami got the opportunity and made the most of it. He has been bowling amazingly well. If Hardik comes back, they might have to make decision between Mohammed Siraj and Shami. It is a blessing for India to potentially make that call," Watson told news agency ANI on Thursday. 
All Indian players are at their best: Watson 
Watson, who was part of the 2007 World Cup winning team, drew parallels between the current Indian line-up and the mighty Australian squad that won a hat-trick of titles. The 42-year-old said 2003 and 2007 Australia were similar to Rohit Sharma's India, with no weaknesses and going undefeated throughout the tournament. 
"After their (India's) first two games, it reminded me of Australia's 2003 and 2007 World Cup teams. These teams had no real weaknesses and went undefeated throughout the tournament. They were so dominant and you could see why. No teams could expose them. Currently, all Indian players are at their best. Ravindra Jadeja is bowling really well under spin-friendly conditions. Kuldeep is bowling the best he ever has in ODI cricket. Jasprit Bumrah is a freak of nature with all the skill he has, no matter what conditions and situations. The batters are in fine form," he said. 
Australia had a poor start to the 2023 WC campaign, losing two games in a row. However, they bounced back before things got out of hand and currently sit third in the points table with 8 points. Watson believes that Australia are the only team that can beat India but added that it will not be easy for the five-time champions. It is noteworthy that India emerged victorious when both teams locked horns in the league stage. 
"But India play at their best, it would be very hard for Australia to beat India. It would be impossible to beat them if all their (India) players turn up like they have so far," said Watson.