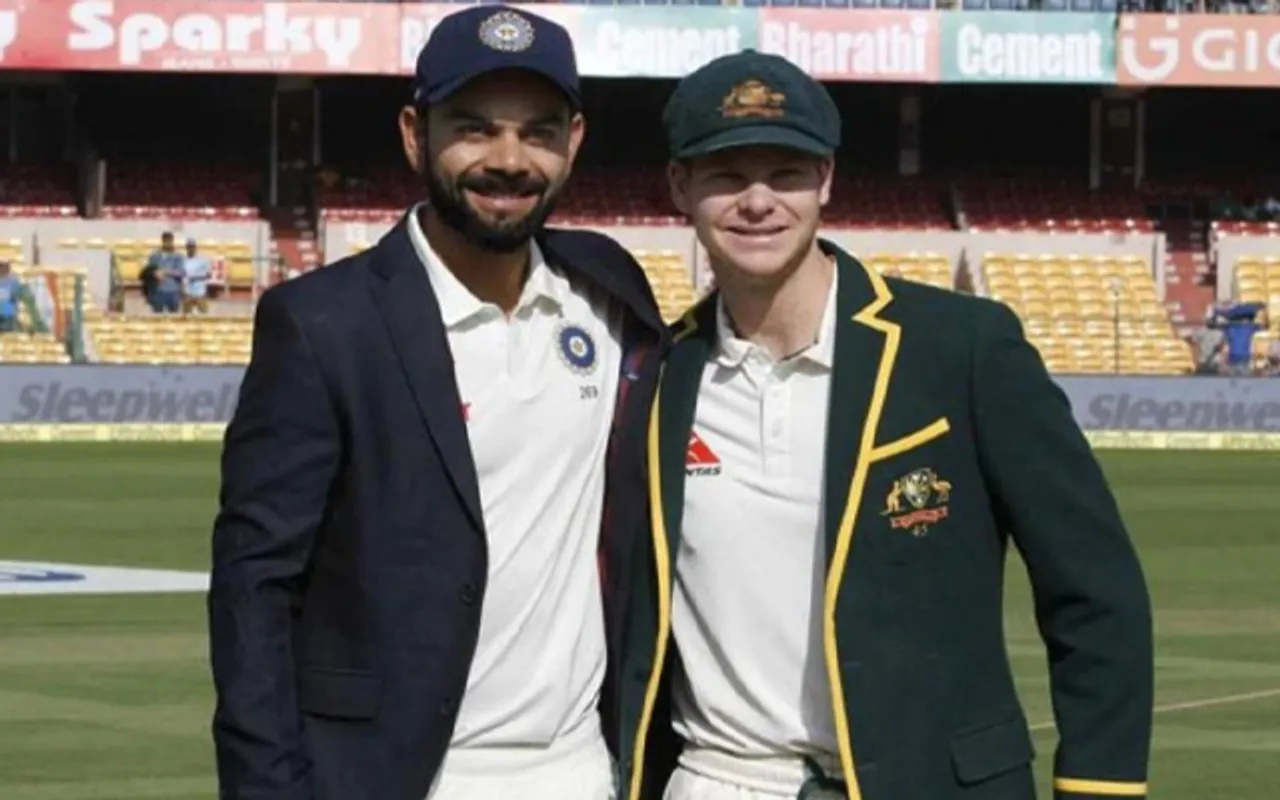 Using players from the two nations that are set to compete in the Test Championship finals, India and Australia, former India coach Ravi Shastri unveiled his combined Test XI. Shastri selected four Indian players as well as seven Australians as his final XI despite the difficult process of selecting the best team.
Given his experience over Pat Cummins of Australia, India's captain Rohit Sharma was chosen by Shastri to lead the team. Sharma was chosen, in Shastri's opinion, because of his aptitude for opening the batting position and for leadership. He also then spoke about how and why he chose Usman Khawaja as the other opener.
He said, "It's a tight one between Usman Khawaja and Shubman Gill. Shubman is the rising young star and he's a terrific player, but Usman Khawaja, just by current form and the number of runs he's got over the last couple of years, I think he gets in there."
The former Team India player then had to choose the best middle order from the two teams and it wasn't a difficult decision as he admitted. He said, "Number three is a no-brainer as Marnus (Labuschagne) has been outstanding in Test match cricket. He averages close to 60, so he gets in there straight away. Kohli at four for just what he's done over the years and Smith at five for what he's done over the years and the kind of quality they bring to the table." 
Which bowlers did Ravi Shastri put in his combined XI?
For the all-rounder role, he gave that role to the former CSK skipper Ravindra Jadeja and the keeper's role went to Alex Carey as well. He said, "At No.6, I get in Jadeja, because I believe he is one of the best all-rounders in the world. We know there's (England captain) Ben Stokes, but Ben has had problems with his fitness, so Jadeja comes in there and gives a lot of balance to that side."
Shastri went for a rather surprising choice by choosing Lyon over Ashwin but justified his decision, He said, "The reason why I picked Nathan Lyon ahead of Ashwin is because of Nathan's overseas record. Not just in Australia, but outside Australia and (Lyon is) probably stronger to bowl those overs in England if needed. So, he comes in with Jadeja as the second spinner, with Jadeja more the all-rounder and Lyon the spinner."
Finally, coming onto the fast bowlers, Ravi Shastri spoke about the tricky choices he had to make in this department. He said, "(Pat) Cummins, of course, for me, he's a top-class operator and Mohammed Shami, he's like vintage and he's just getting better and better as we're seeing in this IPL. And stronger. So he comes in there. And then it was a tough one between (Josh) Hazelwood, Starc and there's Cameron Green also there."