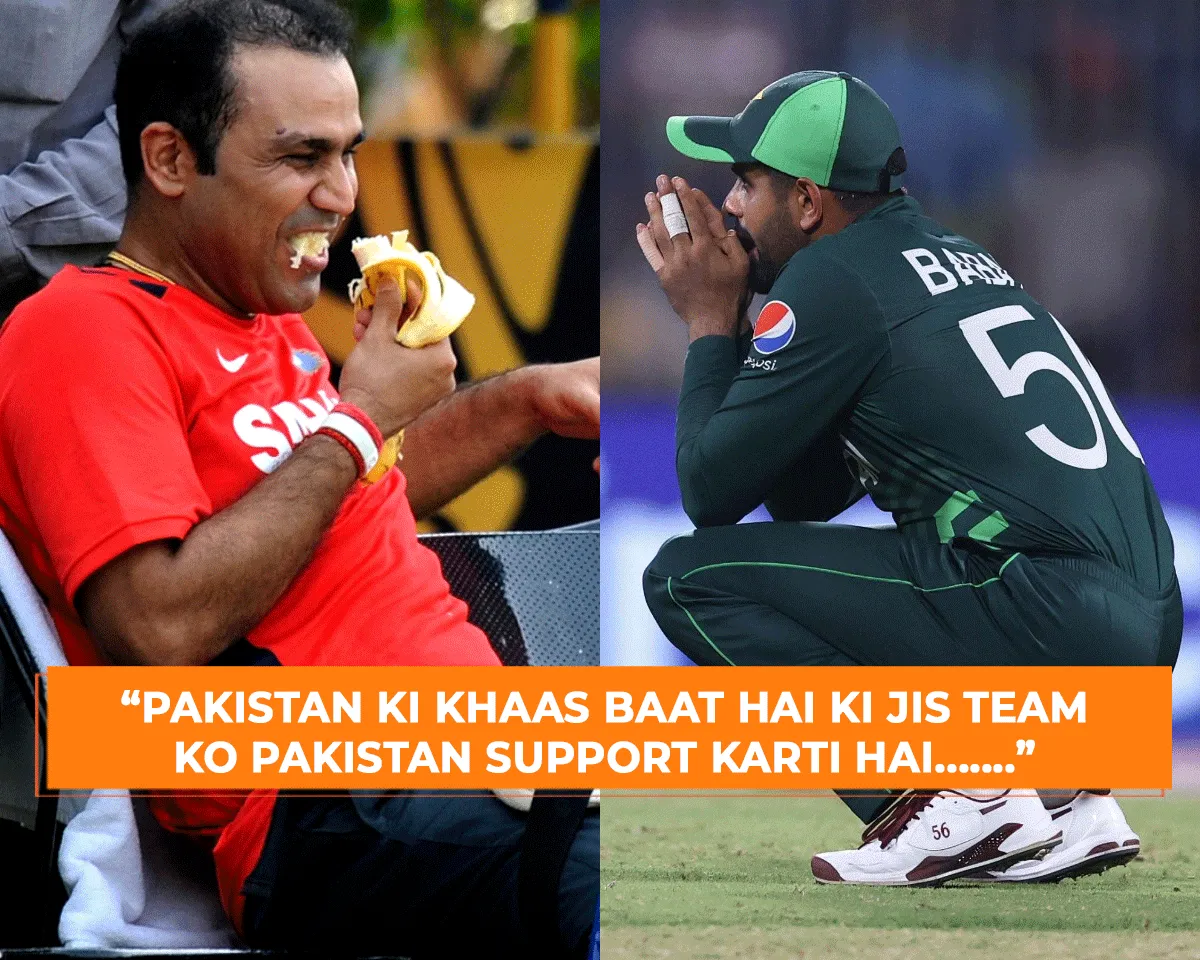 In their last league game against England, Pakistan is likely to play its last game in the tournament too. With a daunting task to qualify for the semifinals, things are now out of Pakistan's control. After New Zealand's win over Sri Lanka, Pakistan must beat England by a huge margin of 287 runs in their final league game. However, if the team bats second, they will need to chase the target in 16 balls.
Considering these scenarios, it looks impossible for Pakistan to qualify for the semifinals. Meanwhile, former India batter Virender Sehwag took a hilarious dig at the Pakistan cricket team. In his latest social media post, Sehwag trolled Pakistan and wished them a safe journey home. While sharing a graphic of 'Bye Bye Pakistan' Sehwag said, "Pakistan Zindabhaag! Have a safe flight back home."
In his next tweet, Sehwag trolled Pakistan and Sri Lanka and said that whoever Pakistan supports loses the game. He said, "Pakistan ki khaas baat hai ki jis team ko support karti hai, woh team Pakistan ki tarah khelne lagti hai. Sorry, Sri Lanka. The special thing about Pakistan is that the team that Pakistan supports starts playing like Pakistan. Sorry Sri Lanka)"
Can Pakistan play spoilsport for England?
It's worth noting that Pakistan's final league game also holds immense importance for England. After playing poor cricket throughout the tournament, a win against Pakistan will be crucial for Jos Buttler and company. The British will look to continue their winning run and qualify for the Champions Trophy in 2025. The top eight finishing teams in the ongoing tournament will be part of that mega event.
The tournament will take place in Pakistan in 2025. However, a loss will decrease England's chances for qualification. It's worth noting that three teams, including India, South Africa, and Australia, have qualified for the semifinals of the ongoing tournament. A three-way battle for fourth place is likely to be won by New Zealand, as Pakistan and Afghanistan have an uphill task in their next game.