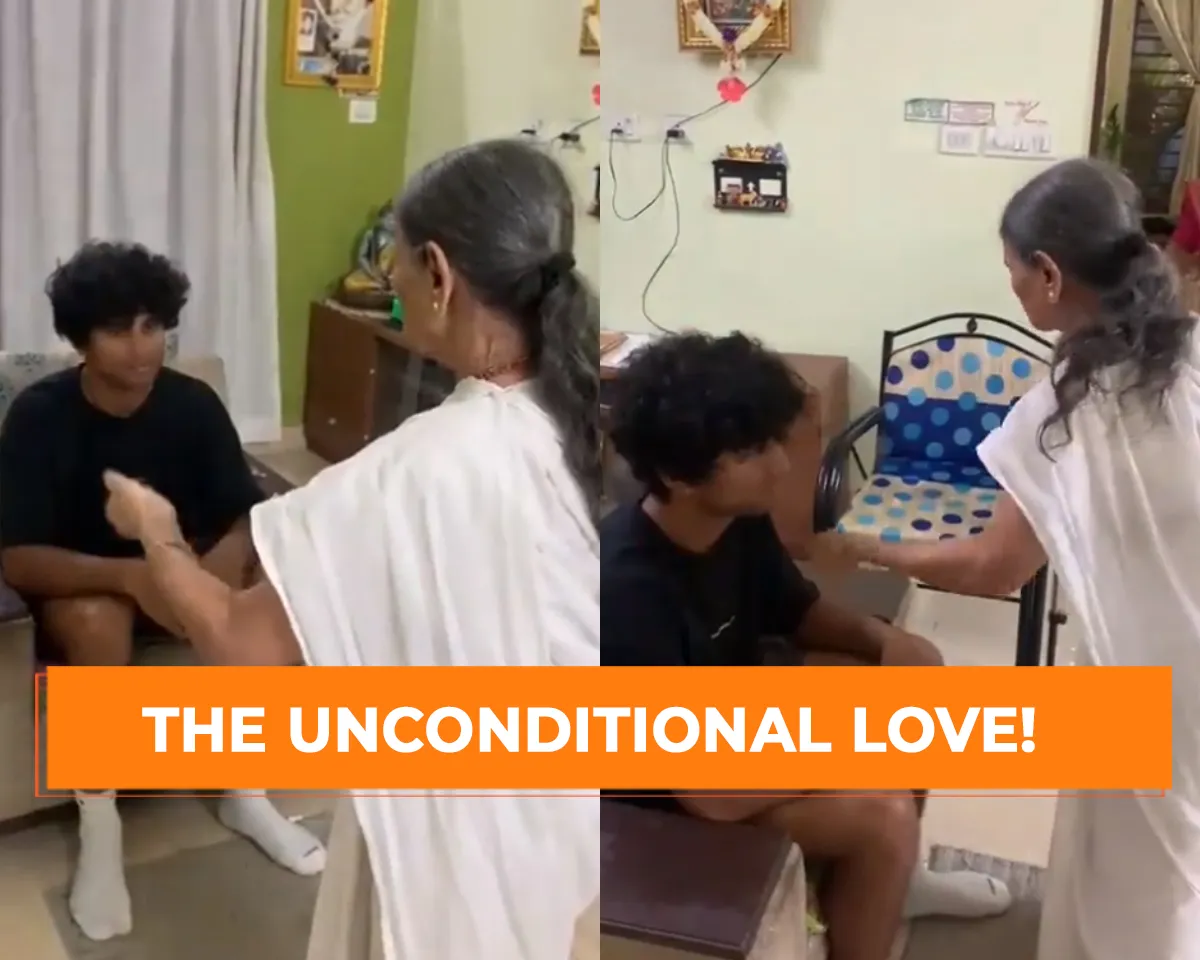 Amid the ongoing ODI World Cup 2023, star New Zealand batter Rachin Ravindra visits his grandparents in Bengaluru. Ravindra, who is currently the highest run scorer in the ongoing tournament, has been phenomenal with the bat. He has scored 565 runs in nine innings at an average of 70.62. He has smashed three centuries and two half-centuries in the ongoing tournament.
However, after a game against Sri Lanka, Ravindra visited his paternal house in Bengaluru and received blessings from his grandparents. In a viral video, he can be seen with his grandmother. While he was sitting on the sofa, his grandmother was seen performing some rituals to keep evil eyes away from him. The video, full of love, went viral on social media as fans were overwhelmed with their bond.
Watch Rachin Ravindra's video here:
Rachin Ravindra at his grandparents home in Bengaluru.

- This is a beautiful video.pic.twitter.com/o7wgZ1mPiN

— Johns. (@CricCrazyJohns) November 10, 2023
It's worth noting that Rachin Ravindra has his roots in Bengaluru, as his father was a doctor here. He was a very big fan of star Indian batters Sachin Tendulkar and Rahul Dravid. Their influence led Rachin's father to name him Rachin, taking Ra from Rahul and Chin from Sachin. However, Rachin performed up to his name as he surpassed Sachin Tendulkar's record of most runs in a debut World Cup.
Can Rachin Ravindra lead New Zealand to another final?
After facing a humiliating defeat in four consecutive games, Kane Williamson led New Zealand to beat Sri Lanka by five wickets on Thursday. With this victory, the island team is currently looking for fourth place in the points table. If things go well, they will qualify for the semifinals along with India, South Africa, and Australia.
If this happens, fans will get to witness the 2019 World Cup semifinal repeat as India will take on New Zealand at Wankhede Stadium in Mumbai on November 15. In the game, Rachin Ravindra's role will be crucial, as he is the highest run scorer for New Zealand in the ongoing tournament. His form will decide the Kiwis' future in the playoffs. However, ahead of that, Rachin Ravindra also won the Player of the Month award for October 2023.