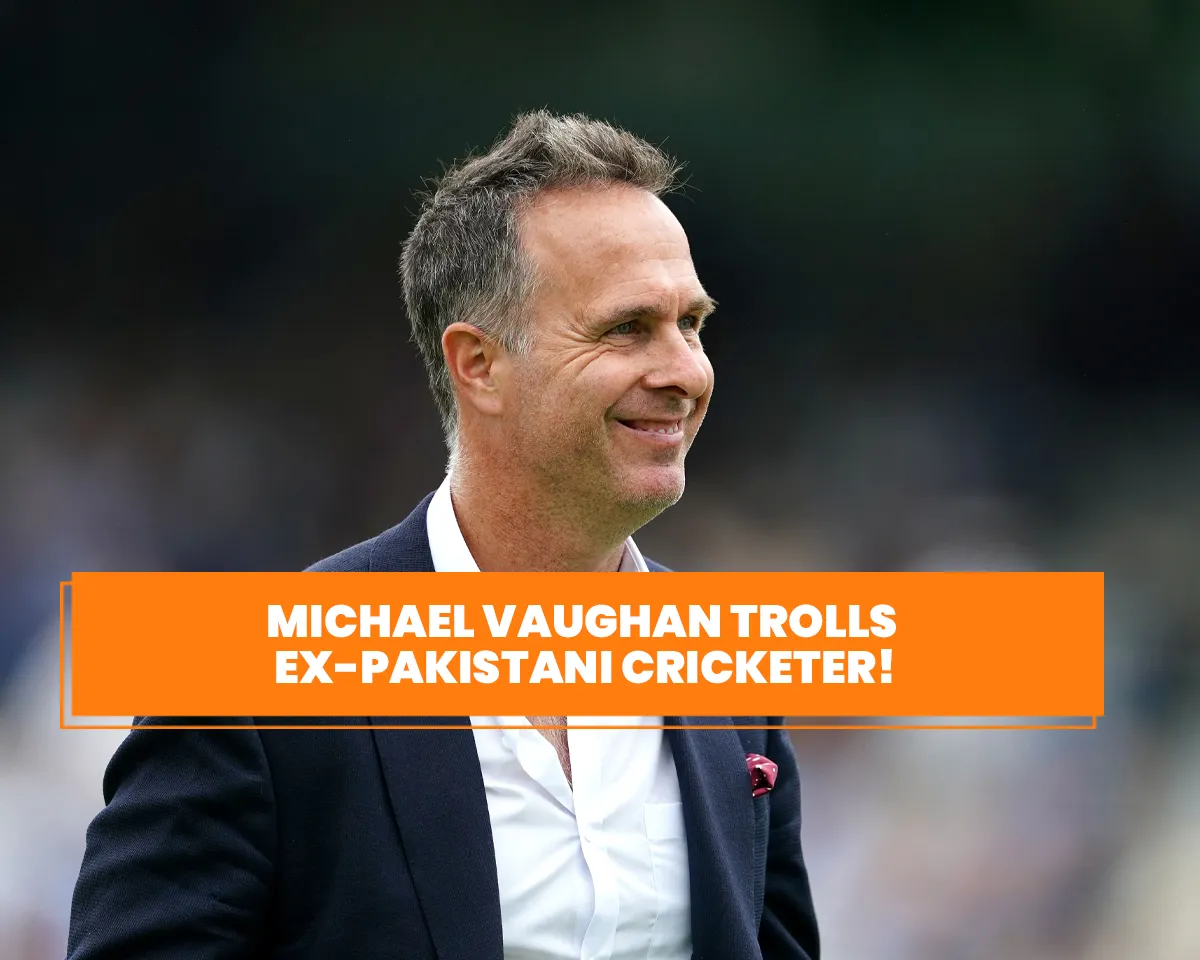 Amid the ongoing ODI World Cup 2023 in India, a debate over Virat Kohli's approach has been triggered on social media. The star batter is currently the highest run scorer for India in the ongoing tournament, as he smashed a magnificent century against South Africa in Eden Gardens on Sunday.
However, his innings drew a lot of criticism, especially from Pakistan. A former Pakistan cricketer, Mohammad Hafeez, slammed Kohli for playing a selfish knock against South Africa at a batting paradise in Kolkata. He criticised his approach a lot and framed him as a selfish player. Meanwhile, former England skipper Michael Vaughan defended Kohli and asked Hafeez to focus on Pakistan cricket.
However, Vaughan went one step ahead as he shared a video of Hafeez's dismissal against India. Interestingly, in that match, Hafeez was dismissed by Virat Kohli while he was playing a slow knock. "Is this the reason you constantly have a pop at him?" Vaughan asked. It's worth noting that in T20 internationals, Kohli has dismissed eight batters in his career, including Hafeez. He dismissed him during the India vs. Pakistan match in the 2012 T20I World Cup.
"Kohli prioritised his milestones", said Mohammad Hafeez
Earlier, on Sunday, after Kohli's match-winning century against South Africa, Hafeez criticised his approach. While speaking with a Pakistani media house, Hafeez said that Kohli's approach in the 49th over was to complete his milestone, not score for his team. He had said, "I noticed a selfish approach in Virat Kohli's batting, and this isn't the first occurrence in this World Cup. In the 49th over, he aimed to secure a single to achieve his personal hundred, neglecting the team's priorities."
"Rohit Sharma had the option to play selfishly as well, but he chose not to because he plays for Team India, not just for himself," Hafeez said. It's worth noting that India will now face the Netherlands in their last ODI World Cup 2023 league game on Sunday, November 12, at M Chinnaswamy Stadium in Bengaluru. This game will be important for India to prepare for the high-voltage semifinals.