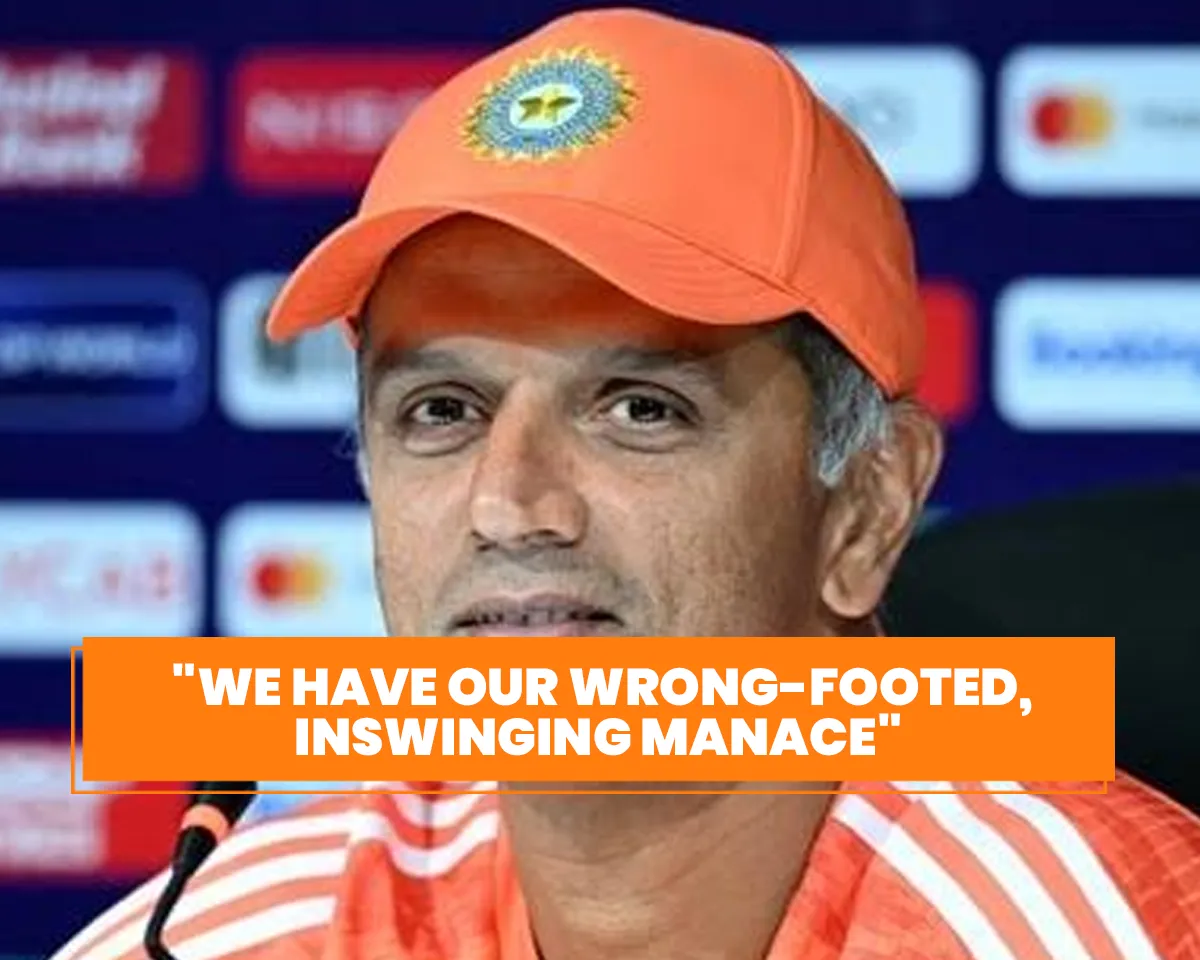 India lost one of its key players, Hardik Pandya, from the ODI World Cup 2023 due to an ankle injury. Hardik could not recover from the ankle injury he sustained during the match between India and Bangladesh last month. Although reports suggested him to be available by the time India plays the semifinal, the later reports ruled him out of the tournament. 
While India could have got an All-rounder or a batter as a replacement for Hardik, they went with Prasidh Krishna as the replacement for Hardik. It raised the eyebrows of several former cricketers, experts, and fans, who demanded the management to have gone with an All-rounder instead. Speaking about the same, Dravid gave his explanation during the pre-match conference against South Africa. 
The Indian coach said that Hardik was in the team as a genuine all-rounder. In his absence, the Indian team was playing with five genuine bowling options Japsrit Bumrah, Mohammed Shami, Mohammad Siraj, Kuldeep Yadav, and Ravindra Jadeja. Since there were backups for the All-rounder and the batters in the team, the management decided to have a backup for the three pacers. 
'W

e have our wrong-footed, inswinging menace to call upon' - Rahul Dravid
The Indian coach was then asked about the unavailability of a genuine sixth bowling option in the squad. The Indian coach had a funny take on this. Dravid said that India has a wrong-footed, inswinging menace, who could be trusted to bowl a couple of overs and fetch a wicket or so, indicating Virat Kohli. The cheeky reply had everyone in the bits in the hall. dravid further added that India has some part-timers in the squad. 
Dravid felt that Suryakumar Yadav and Rohit Sharma could bowl some overs too. "We have our wrong-footed, inswinging menace to call upon. And with the crowd behind him, I'd back him for a couple of overs there and a few wickets. The crowd was demanding his bowling in the last game. We came very close to giving him an over. And then we've got Surya who can turn his arm over a little bit. And then Rohit's bowled a bit as well," added the Indian coach.