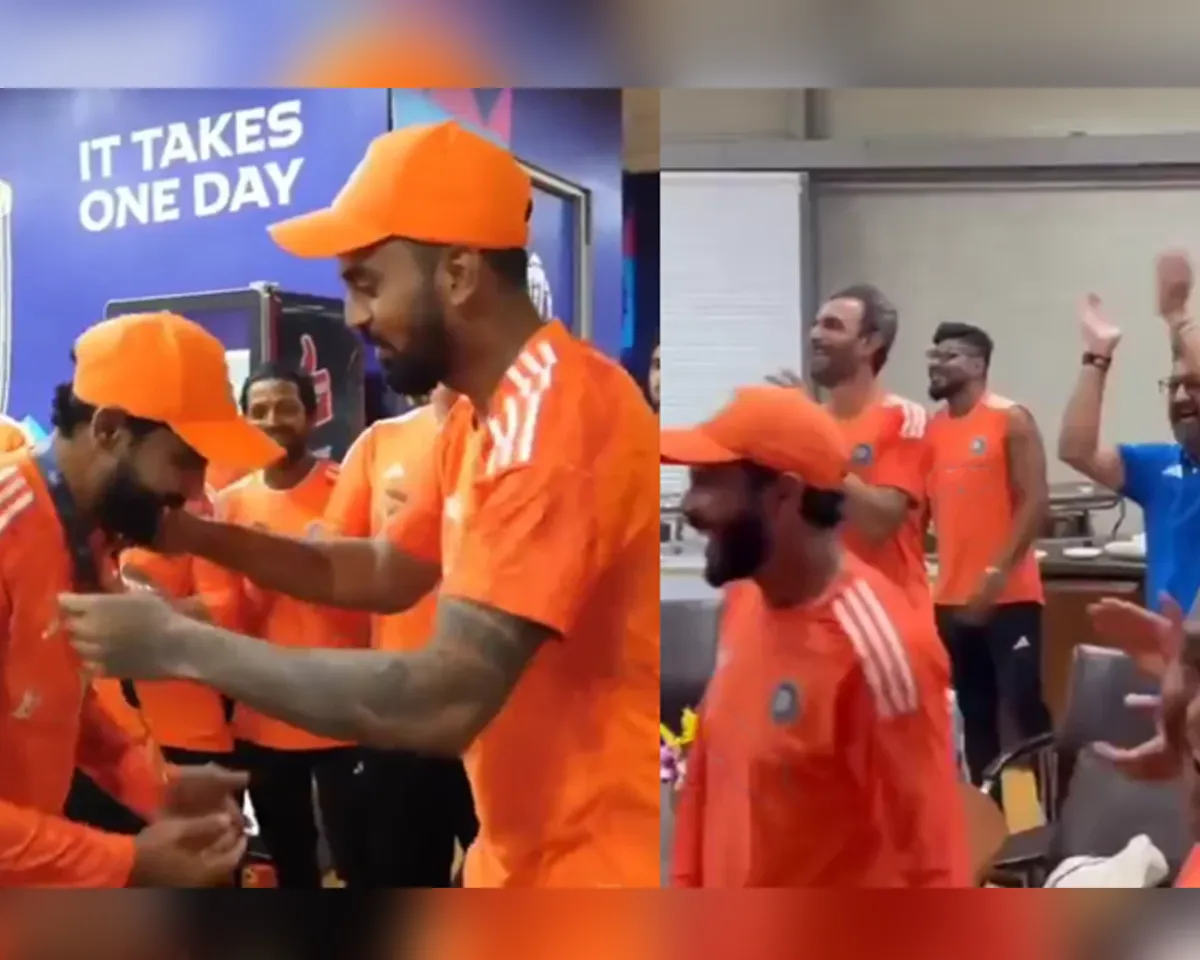 In the 17th match of the ODI Cricket World Cup 2023, hosted at Pune's MCA Stadium, India secured a dominant victory over Bangladesh, winning by a substantial seven-wicket margin. The Men in Blue showcased exceptional performance across all aspects of the game, with their remarkable fielding skills emerging as a crucial factor in laying the foundation for success under the leadership of Rohit Sharma. This win marked India's fourth triumph in the ongoing tournament.
During this high-intensity clash, India demonstrated their fielding prowess, executing a series of spectacular catches that inflicted significant damage on Najmul Hossain Shanto's team. Despite a strong start by Bangladesh's opening batsmen, India gained the upper hand when KL Rahul pulled off a breathtaking wicketkeeping catch, effectively dismissing Mehidy Hasan Miraz from the crease. The display of outstanding fielding didn't stop there. In the 43rd over of the first innings, all-rounder Ravindra Jadeja provided a powerful reminder of his status as one of the game's premier fielders, stunning fans with his exceptional catch to dismiss the seasoned batter, Mushfiqur Rahim.
Ravindra Jadeja's medal ceremony
Acknowledging his remarkable diving catch at backward point, Jadeja received the "fielder of the match" award, which was presented to him by the Indian fielding coach T. Dilip. In a heartwarming moment, Jadeja's teammates gathered around him, and the honor of bestowing the medal was given to Rahul, the previous award recipient.
What set this occasion apart was that, unlike the usual practice of announcing award winners on TV screens in the dressing room, this time, the "best fielder of the match" was surprisingly unveiled on the stadium's large screen, catching the entire Indian squad off guard. During the award presentation, the Indian fielding coach praised Rahul and Jadeja for their exceptional diving efforts. He emphasized the team's collective commitment to preventing runs, highlighting that it's not just about individual catches, which is why Jadeja was recognized as the top fielder for his overall performance.
Watch the video here:
Jadeja deserved the gold medal for fielding but the support staff deserves a gold medal for team bonding
pic.twitter.com/mCynjCpA5Z

— Sagar (@sagarcasm) October 20, 2023