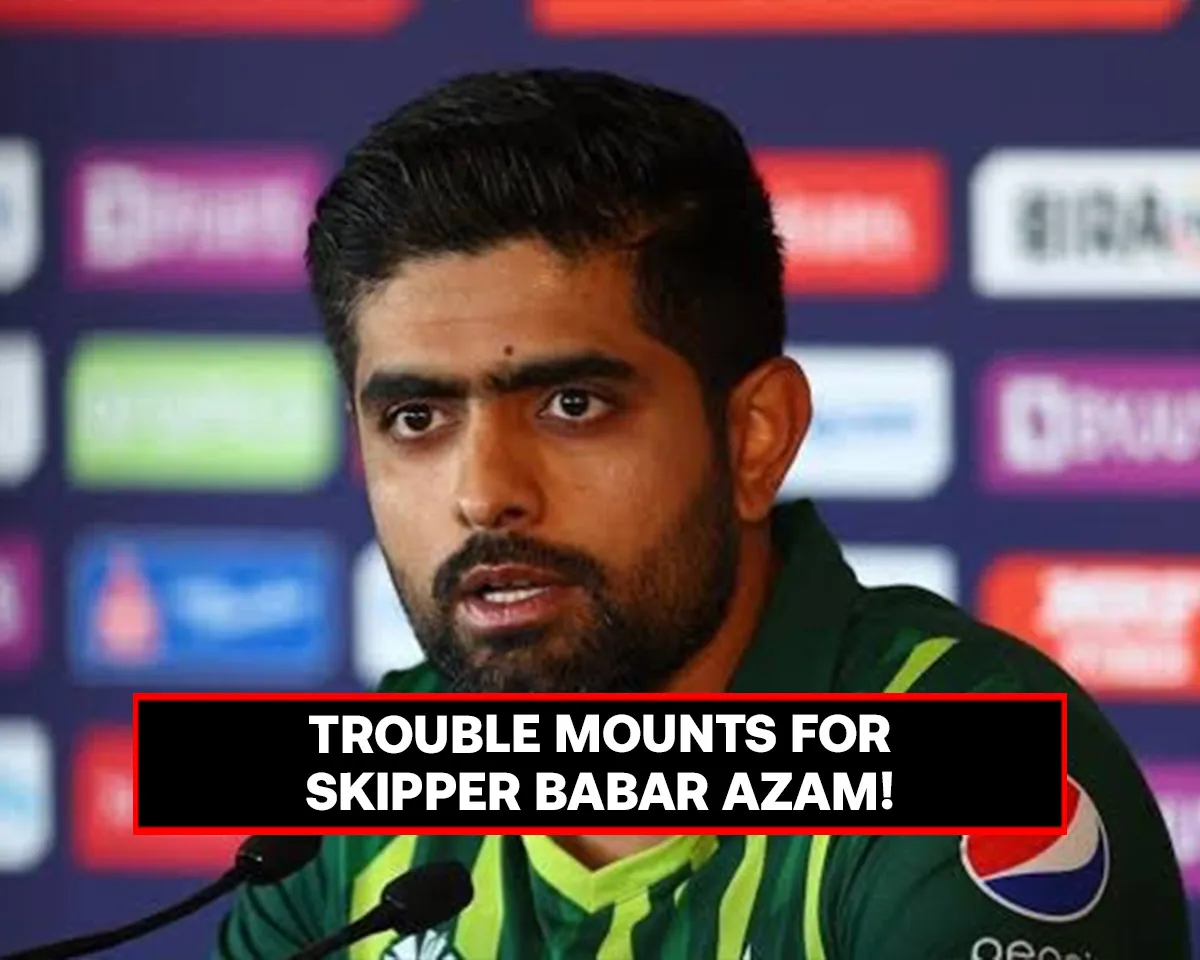 Ahead of a crucial game against England, Pakistan skipper Babar Azam is likely to be in trouble. After a series of poor performances in the Asia Cup 2023 and in the ongoing tournament, Babar's job is in trouble. According to various news reports, the Pakistani skipper is likely to step down from the captaincy after the completion of the ODI World Cup 2023.
It's worth noting that, according to a Pakistani media house, Babar is considering resigning from the T20I and ODI captaincies. He has been constantly consulting about this with his close ones, including former Pakistan Cricket Board chairman Ramiz Raza. With all his decisions, Babar has decided to step down and will implement his decision right after the ongoing tournament.
Earlier, in the pre-match press conference, Babar addressed a question regarding his captaincy and tried to shut down all the talk. He had said that he was enjoying his job and was currently focused on the next game against England. Meanwhile, he also asked his critics to give him personal advice. He said, "Everyone has their point of view, their way of thinking. Everyone is saying something different. He should be like this or like that. If someone has to give me advice, everyone has my number. It is easy to advise on TV. If you want to give me some advice, you can message me."
Can Pakistan turn the table against England?
It's worth noting that in the ongoing ODI World Cup 2023, Pakistan have won four out of eight matches. Men in Green is set to face defending champions England at Eden Gardens on Saturday. To qualify for the semifinals, Pakistan needs to beat England by 287 runs while batting first. However, while chasing, they will need to finish the game within 16 balls.
The task looks next to impossible, as England will also be looking to win the game. A win here will surely help them stay in contention for the Champions Trophy 2025 qualification. The top seven teams from this tournament will join hosts Pakistan for the prestigious event in 2025. England will look to stay in the race with a win against Pakistan at Eden Gardens.