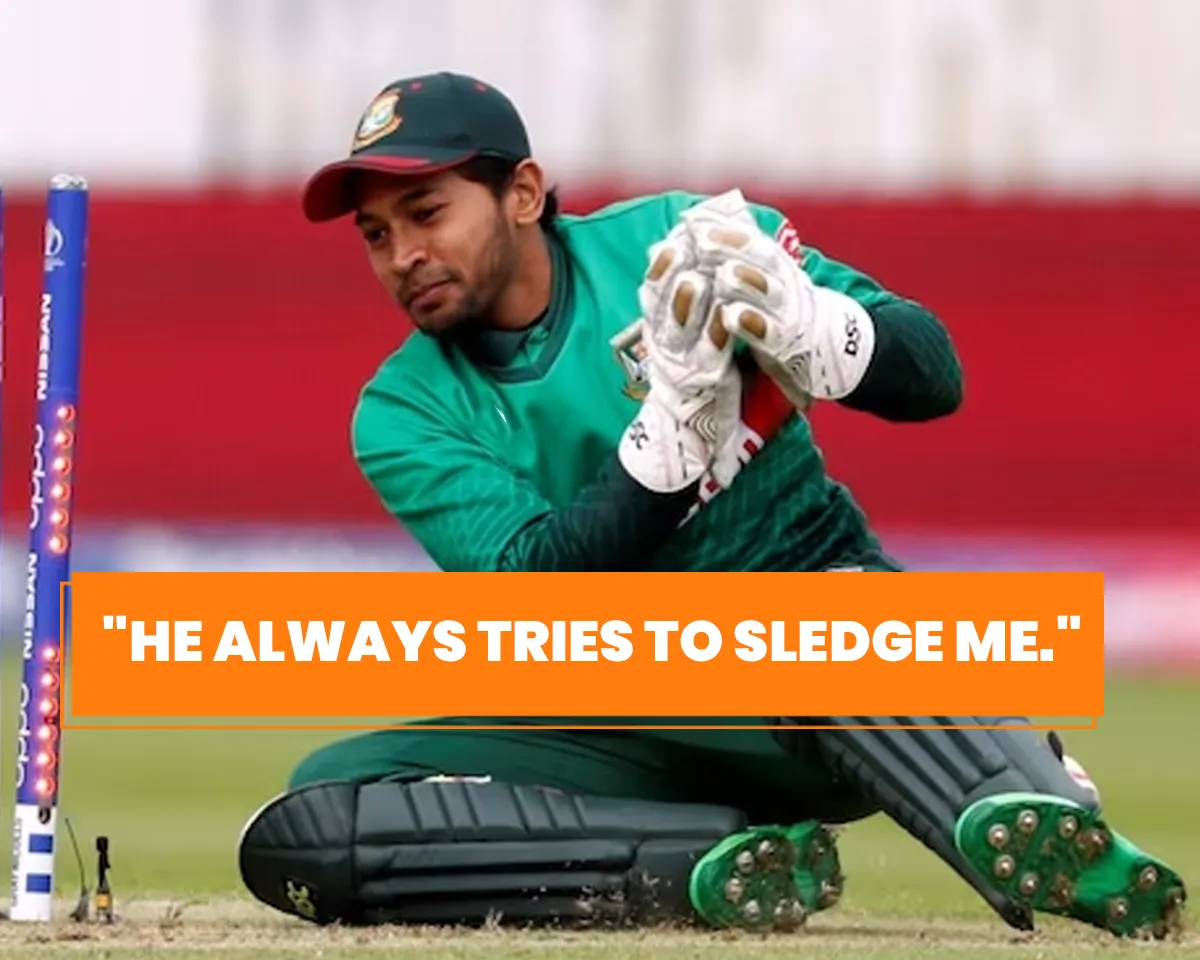 On Thursday in Pune, India will play Bangladesh in a crucial ODI World Cup 2023 encounter. Mushfiqur Rahim discussed his battle with Virat Kohli before the massive clash.
Known for being extremely expressive, Virat Kohli has been stealing the show at the current ODI World Cup 2023 with his on-field antics. Using an invisible wristwatch, Kohli was spotted making fun of Mohammad Rizwan of Pakistan during the thrilling India-Pak match at the ODI World Cup 2023. The 34-year-old was applauded throughout the match versus Afghanistan at the Arun Jaitley Stadium during his homecoming game in Delhi.
Mushfiqur Rahim while speaking to StarSports said, "Some batters in the world love sledging and get pumped up by that. So I never sledge him because he gets pumped up by that. I always tell my bowlers to get rid of him as early as possible."
Mushfiqur Rahim spoke candidly about his competition with run-machine Kohli. Every time Rahim bats, Rahim said that Kohli attempts to sledge him. The wicket-keeper batter added that, "Whenever I play against him, he always tries to sledge me every time I go in to bat because he is a really competitive guy and he doesn't want to lose any cricket match. I really love that rivalry with him and the challenge that comes with facing him and India."
"He bowls very well with the new ball" : Virat Kohli 
Prior to their ODI World Cup 2023 match in Pune, Bangladesh captain Shakib Al Hasan praised Kohli as the greatest batter of the current day and age. Five times, Shakib has been able to dismiss Kohli. Kohli also seems mindful of the danger Shakib presents to India due to his bowling role. 
The former Indian team skipper said, "Over the years, I've played a lot against him (Shakib). He's got amazing control. He's a very experienced bowler. He bowls very well with the new ball, knows how to deceive the batsman, and is also very economical."