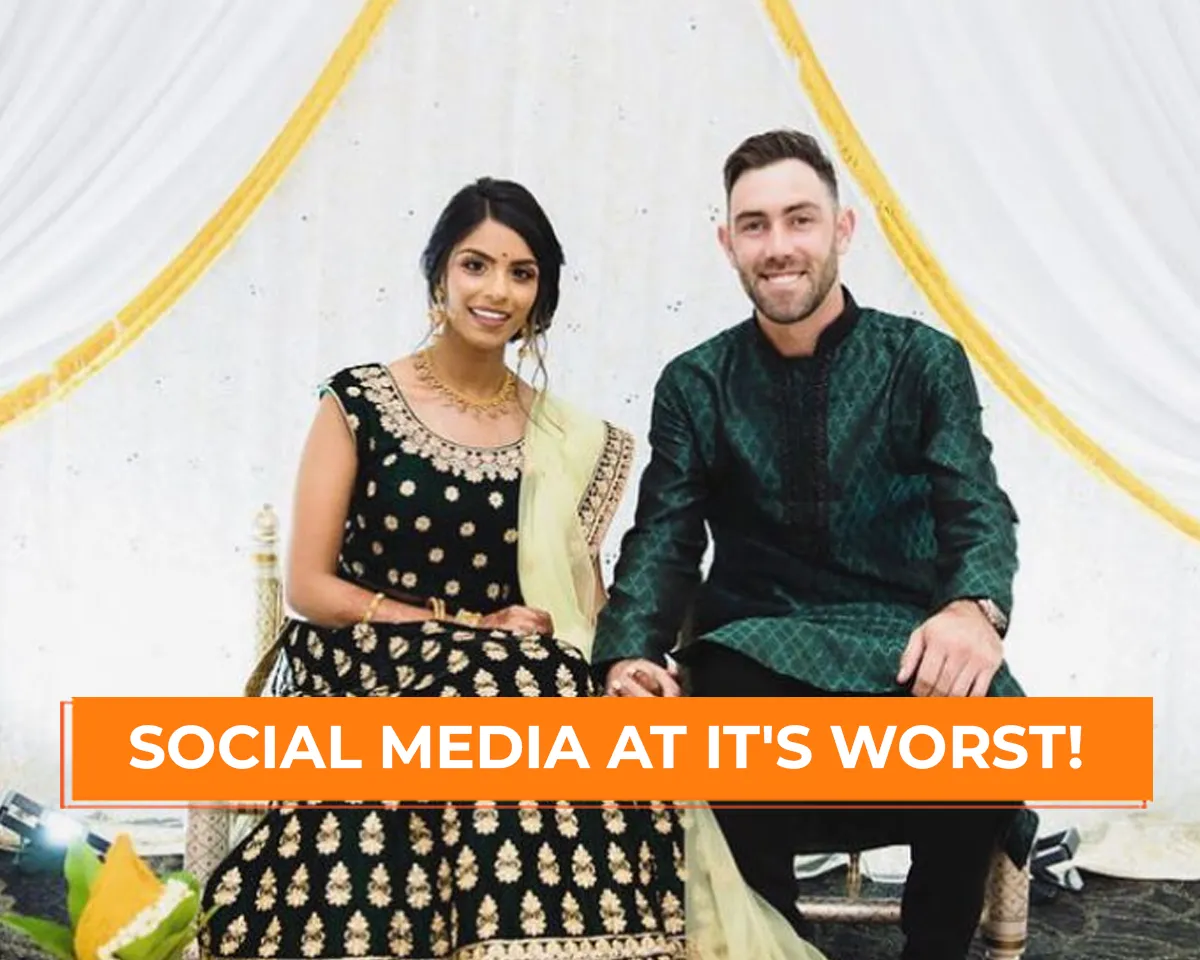 Australia secured their historic sixth ODI World Cup title in a riveting final clash against India, with Glenn Maxwell emerging as a standout player who played a pivotal role in the team's triumphant journey. Maxwell's extraordinary double century against Afghanistan, despite battling severe cramps and back spasms, set the stage for his heroic contributions. In the final, his crucial dismissal of Indian skipper Rohit Sharma added another accolade to his impressive record.
Amid the cricketing jubilation, celebrations transcended the boundaries of the playing field and reached into Glenn Maxwell's personal life. His wife, Vini Raman, who hails from Indian descent, shared in the joy of Australia's victory. The couple had recently welcomed a new member, baby boy Logan Maverick Maxwell, into their family on September 11, 2023.
However, After the game,  Vini Raman faced backlash on social media, receiving derogatory comments for supporting Australia over India. Netizens took to sharing memes and negative remarks in her chat box, prompting Vini to address the unwarranted negativity head-on.
Vini Raman speaks out: Supporting Australia doesn't diminish my Indian Identity!
Taking to Instagram, Vini shared her perspective on the matter, expressing disbelief that she had to state the obvious - that one can be Indian and also support the country of their birth, especially when it's where they have been raised. She emphasized the significance of backing the team her husband, and the father of her child, plays for, urging people to channel their outrage towards more pressing global issues.
See here:
Instagram post of Glenn Maxwell's wife, Vini Raman. pic.twitter.com/1QAzwdndKk

— Mufaddal Vohra (@mufaddal_vohra) November 20, 2023
In a post-victory period intended for celebration, Vini's response illuminates the challenges faced by individuals managing national loyalties, particularly when intertwined with personal relationships. The incident highlights the crucial need for respect and understanding within the realm of sports fandom and personal choices.