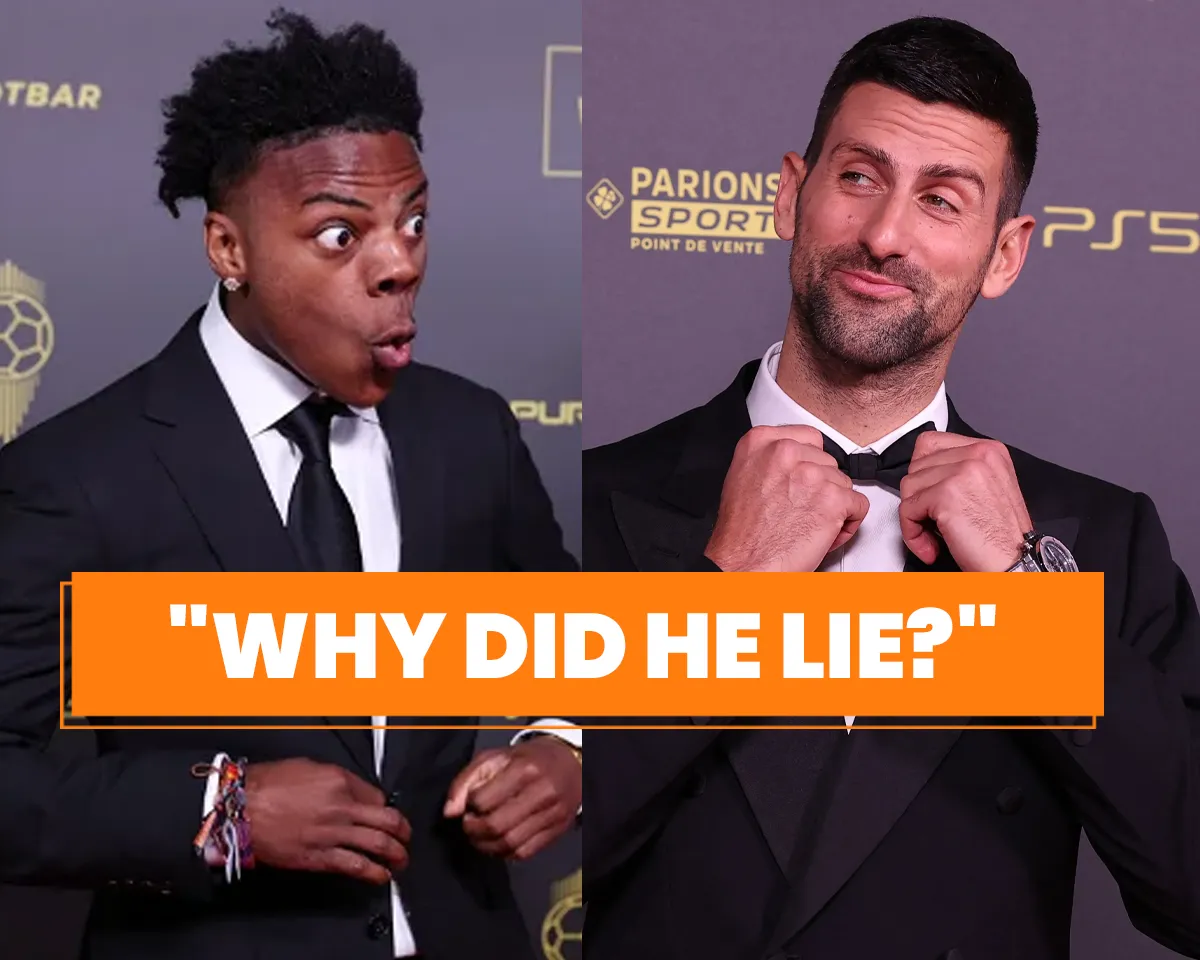 Days after a trolling by Serbian tennis star Novak Djokovic, American YouTuber Ishowspeed faces the truth. In his latest stream, Speed spoke about being trolled by Djokovic. He also spoke about how Djokovic lied to him and how he thought Sarena Williams was the world's number one Tennis player.
Recently, Speed was spotted with various sports personalities during the prestigious Ballon d'Or 2023 ceremony. The 18-year-old YouTuber hosted a special IRL stream from the venue and interacted with various football and tennis players. However, he brutally failed to recognise Djokovic, who later trolled him with his comments. "What's your name? You look so familiar", Speed asked Djokovic.
Taking a hilarious dig at the YouTube sensation, the Serbian superstar portrayed himself as a new join at AC Milan. He said, "I'm a new AC Milan star. I haven't played yet, but I'm getting ready for the next game. I'm going for a hat-trick." In response, Speed tried to let it go as he said, "Yeah, yeah, yeah! I know, yeah! You are? Let's get it! Yes, sir!"
"Why did he lie?", asks IShowSpeed
However, days after the incident, Speed hosted another stream and revealed how he discovered Novak Djokovic's lies. "Chat, tell me why he [Novak Djokovic] lied to me," he said during his livestream. "Two days later, I found out he was the best f*king tennis player in the world. I thought f*king Serena Williams was the best tennis player in the world, but chat Novak Djokovic is the best; as I heard, he's like the number one tennis player."
"I thought f*king Tiger Woods and f*king Serena Williams were the best tennis players; it turns out it was him, and I'm a mental man. I didn't even take a picture with him. Why don't people keep trolling me, bro? Everywhere, people just keep trolling me, like, why? Why did he have to troll me?" he further added. It's worth noting that Speed attracted a large Indian audience when he came to cheer Virat Kohli during India's World Cup clash against Pakistan.