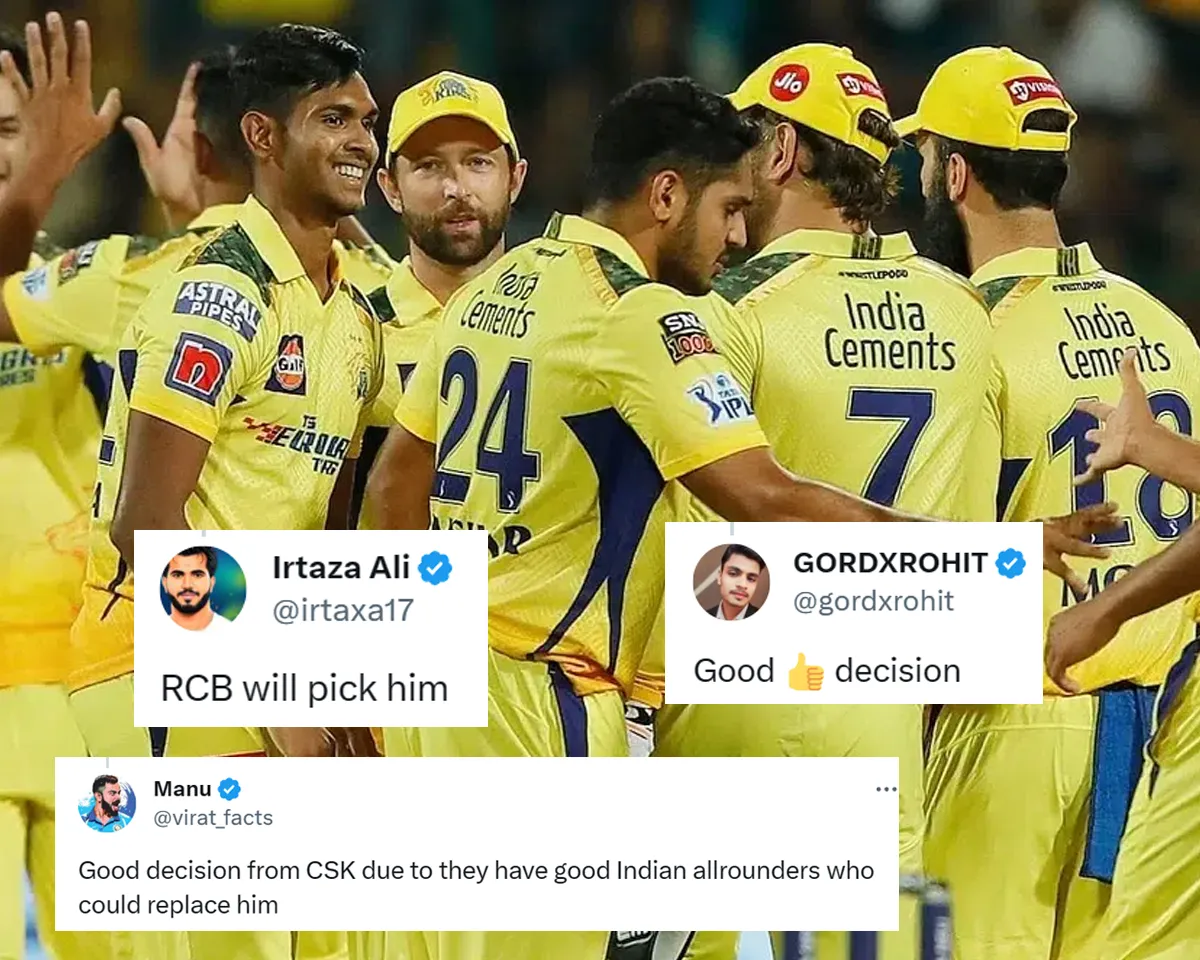 Defending champions Chennai Super Kings (CSK) are unquestionably the Indian Premier League's (IPL) best team. MS Dhoni's side won their fifth IPL trophy with a stunning victory over Gujarat Titans in the finals. The title puts them on a level with the Mumbai Indians, who have also won five IPL titles. Dhoni has hinted at his return to the side in the upcoming season. The IPL auction will be held in Dubai on December 19. This will be the first time that the auction of the mega event will take place outside India. 
Ahead of the IPL auctions, all the teams would love to work on their strategies. They will add and release some big names from their squad to rebuild their squad a bit. They might release Ben Stokes due to his huge price tag of which he was brought last season for 16.25 crore INR. The all-rounder played just two matches for CSK last year as he was unavailable due to an injury for the majority of the season. 
The batter has been in the Indian circuit for a long period. He has a lot of experience playing in the IPL with different franchises. The main reason to release the English Test skipper is the knee surgery as well. 
We hold him in the highest regard: CSK management
As per the reports, the CSK management said, "We would not have considered releasing Ben Stokes if he could have been available for the upcoming season. We hold him in the highest regard, We would like to use those 16Crs to get a player of the same quality."
They might release two players as well, New Zealand all-rounder Kyle Jamieson after recovering from an injury, was poised to return to cricket. Chennai Super Kings spent one crore INR for the big Kiwi's services. He has expertise in getting wickets in all stages of the game, which benefits CSK. The Kiwi suffered an injury just before the start of the TATA IPL 2023 season and had to withdraw from the tournament entirely. Given his history of injuries, CSK management may wish to part company with the Kiwi international.
Here's how fans reacted
SRH or PBKS will go for him.

— CricWiz (@CricWizTalks) November 14, 2023
He didn't won match for England against India, then why

— Abdullah majid 🇵🇰 (@abdullah_hmajid) November 14, 2023
He didn't add any value last time#BenStokes

— MRS. RAJALAXMI (@MrsRajalaxmi) November 14, 2023
Will be perfect for KKR if he is ready to play all matches

— Movie_Reviews (@Movie_reviewsss) November 14, 2023
Highly overpaid

— Pawan Shukla (@Shukla8175) November 14, 2023
Won't be surprised if GT goes for him

— Sameer Khanal (@Sameer_knl18) November 14, 2023
Nobody cares.

— Shubham Sakhuja (@ishubhamsakhuja) November 14, 2023
Abi sy buy krna start krdiye player ta k agly matches achy na khelein

— Zaineb (@zainebshah007) November 14, 2023