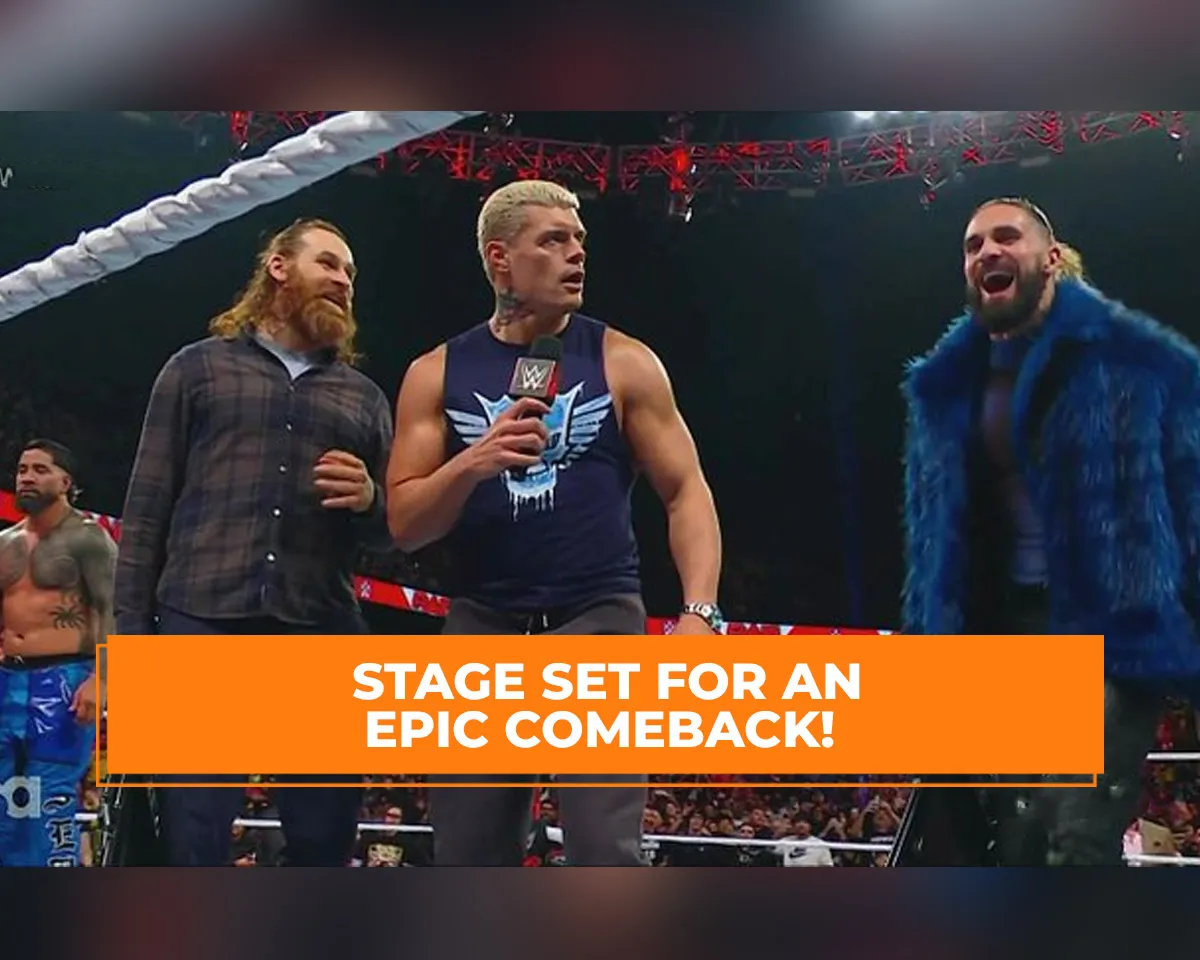 The team RAW has finally announced its fifth member for the War Games 2023. Cody Rhodes confirmed the return of a WWE superstar who is loved by millions in the world. On the Monday night RAW, the team smackdown consisting of the judgement day and Drew McIntyre were in shock, as they realized who they would face at the Survivor Series. 
Drew McIntyre interfered in the match between Damien Priest, Finn Balor and Jey Uso, Cody Rhodes and cost the tag team championship for the duo of Jey and Cody last week on Monday night RAW. After that, McIntyre confirmed his heel turn by joining the Judgement Day for the sake of competing in the Survivor Series. With that, the team Smackdown became complete to take part in the War Games 2023.
On the other hand, the time was running out for the team RAW who were short of a member for their Survivor Series team. Adam Pearce, who has been doing a fine job as the General manager of RAW in the lead-up to the War Games, asked the Team RAW to confirm their last member for the Survivor Games by the end of the day. It forced the team RAW to take a step quickly. 
Cody Rhodes announces the comeback of WWE Superstar
The team RAW decided to finalize their last member. Some of them had suggestions for the last member. But they decided to trust Cody, who claimed of an old friend he knew. Later in the night, Rhodes confirmed on the ring of the fifth member of their team. Rhodes said that they got a backup for them to take on the team Smackdown.
Rhodes did not take the name of the WWE superstar. But he indirectly let the spectators and opponents know who he was talking about. It cooked up the crowd, who went berserk as they learned about the superstar. Come the big day, the crowd would be waiting for the return of the '14-time world champion'. 
Watch the video of Rhodes' announcement here -
HOLY SHIT ITS OFFICIAL!!! RANDY RETURNS AT SURVIVOR SERIES!!!!#RandyOrton#RKO#WWE#WWERaw #SurvivorSeries#Wargames pic.twitter.com/bZhvcE3XPT

— FaysalTheGoat⚡️ (@GoatedFaysal) November 21, 2023