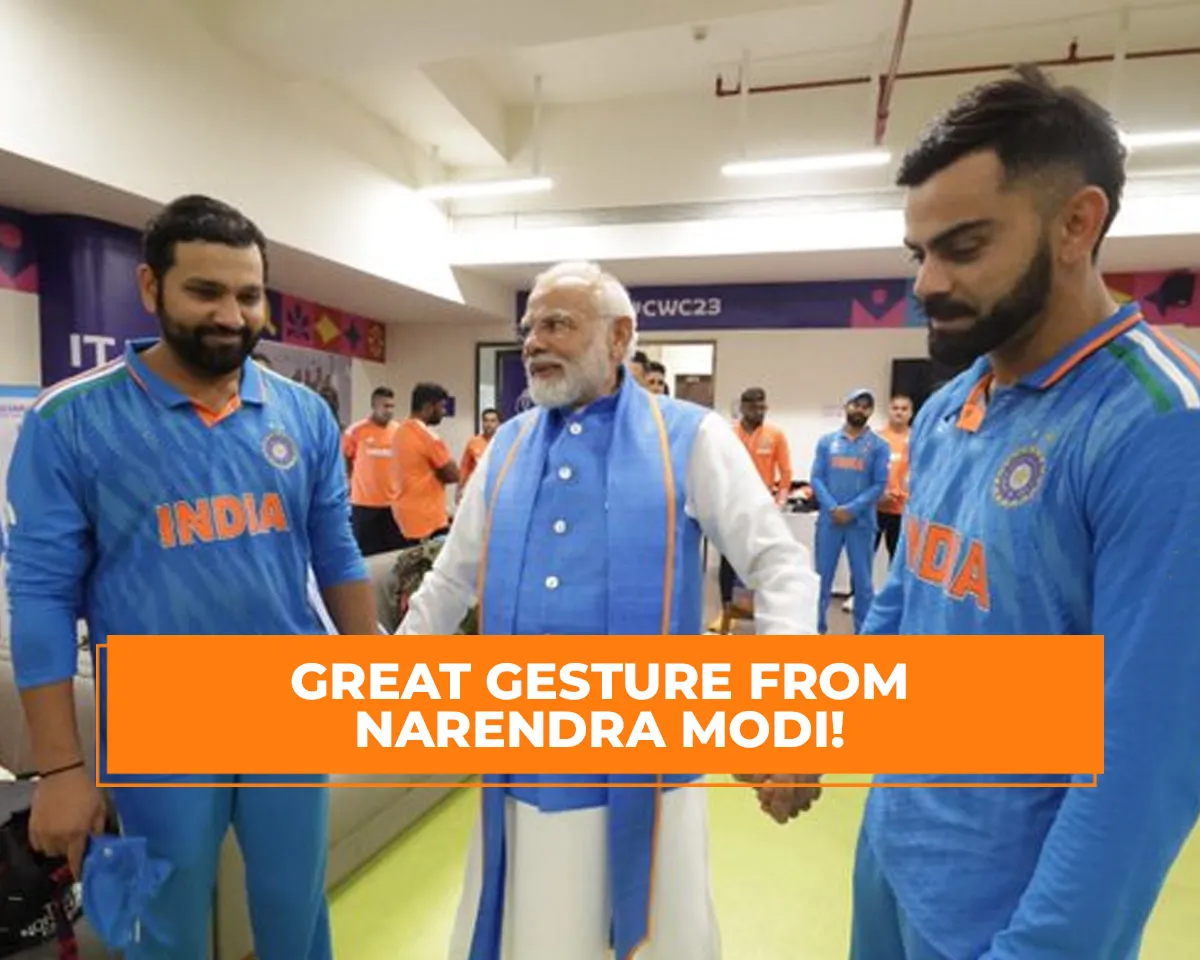 The Indian Prime minister visited the Narendra Modi stadium in Ahmedabad to watch the final of the ODI World Cup 2023 between India and Australia. Narendra Modi had to endure the painful loss of India in the final of the tournament, like all the other Indian fans. Despite being hurt himself, Modi made an effort to go to the Indian dressing room and console the heartbroken Indian players. 
There was silence all around in the Indian dressing room after the heartbreaking loss in the final. PM Modi along with Union Home Minister Amit Shah and the Indian Cricket Board President visited the Indian dressing room and consoled the players with his kind words. Modi interacted with the two Indian pillars, Virat Kohli and Rohit Sharma, who gave their everything in the tournament for India. 
Modi appreciated them for their performance in the tournament and said that wins and losses are part and parcel of the game, but they have made the entire country proud with their performance. The senior cricketers did not have any words for the Indian PM and just nodded their heads. Modi then held the hands of the two cricketers and tried to lift their spirits, which was very good to see. 
Narendra Modi interacts with Indian cricketers
Modi later interacted with Ravindra Jadeja and asked about his well-being in Gujarati. PM Modi congratulated the Indian coach Rahul Dravid for his contribution to the team. Modi then interacted with Mohammed Shami and hugged him. Modi said that Shami performed extremely well in the tournament for India. He then enquired Bumrah if he knew Gujarati, to which the latter said that he knew a bit. 
Likewise, the Indian PM appreciated the performances of several other cricketers in the tournament like Shubman Gill, Shreyas Iyer, KL Rahul, Kuldeep Yadav, and so on. Modi said that the entire country is proud of the performance of the team and that a loss such as the one that happened in Ahmedabad is a part and parcel of the game. 
Watch the interaction of Modi with the Indian cricketers -
Prime Minister Narendra Modi meeting Indian team after the heart-breaking loss in the final. pic.twitter.com/3FTwR2Tzd2

— Johns. (@CricCrazyJohns) November 21, 2023